US Airlines on Stand-by to Fly to Cuba
By Beatriz Juez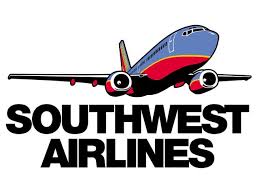 HAVANA TIMES — The day that any US citizen can book online a seat on a commercial flight to Cuba on a US airline is getting closer with the recent diplomatic thaw between Washington and Havana and the partial lifting of restrictions on trips to the island, reported dpa news.
At least five US airlines – American Airlines, United, JetBlue, Southwest and Delta – told dpa that they hope to offer in the near future direct commercial flights to the island.
"United has plans to launch a service to Cuba, subject to government approval, from Houston and Texas, where the airline has its largest hub for international connections," said Rahsaan Johnson, a spokesman for the airlines.
A JetBlue spokesperson said the company is anxiously awaiting to launch commercial flights from several US cities to the island. American Airlines and Southwest are also waiting for the legalities to be worked out.
Sen. Jeff Flake, co-author of a bill in the Senate to remove all travel restrictions to Cuba for US citizens, estimated that the airlines could be providing this service "within a year".
Before the airlines can offer scheduled direct commercial flights to Cuba, Washington and Havana line must negotiate a new agreement on air transport, since the current one, signed in 1953, is obsolete.
Meanwhile, Cuban-Americans with family in Cuba and US citizens authorized to travel to the island will have to continue to reserve their seats on charter flights through travel agencies authorized by Washington.
Currently the flights from the US to Cuba are closely regulated by the Treasury Department and the US Department of Transportation.
Some airlines, American Airlines, Delta, Sky King and JetBlue, operate direct charter flights to Cuba, but their flights are limited to passengers authorized by Washington.
"Only those persons authorized by the US government can book a seat on a charter flight direct from the US. Due to the US embargo on Cuba, interested travelers cannot find flights to Cuba on the Internet or via commercial airlines," explains the Insight Cuba travel agency, which operates on the island since 2000 and books about 3,000 US citizens each year to Cuba.
American Airlines currently has offered charter flights to Cuba from airports in Miami and Tampa for the last 15 years. "We currently offer 20 charter flights to Cuba a week," said Martha Pantin, a spokesperson for American Airlines. Pantin said that "the process to book these charter flights is done by travel agencies working directly with the charter companies."
JetBlue offers since 2011 charter flights from Fort Lauderdale and Tampa. "The strength of our existing charter program provides a solid foundation for future expansion in Cuba," said Robert Land, director of JetBlue.
Travel restrictions for US citizens wanting to visit Cuba are a key element in Washington's efforts to isolate the island since the 1960s.
After the arrival of Obama to the White House in 2009, travel restrictions for Cuban-Americans were lifted but remained on the rest of US citizens. In 2011, legal travel to Cuba was extended to a limited number of US citizens, including family, journalists, government officials, religious and humanitarian workers and people-to-people group trips.
As part of the easing of some aspects of the embargo, last month, Americans who fall within an extended number of categories do not need to ask permission to travel to the island and can use US credit and debit cards during their stay, something forbidden until now.
A group of eight Democratic and Republican Party senators last week introduced a bill that would allow all US citizens to travel freely to the island. Cuba is the only country in the world where US citizens are forbidden by their government to go for tourism. Only Congress can approve the total lifting of restrictions on travel to the island.