US Company Fined for Business with Cuba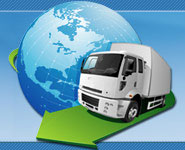 HAVANA TIMES — The US Treasury Department's Office of Foreign Assets Control (OFAC) has fined the Eagle Global Logistics Corporation $140,000 for doing business with the government of Cuba, reported Prensa Latina.
The company, which is among the world leaders in the supply and transportation of goods, was said to have violated the regulations of the Cuban Assets Control Act between April 2005 and December 2008. Some 280 transactions were cited linked to ocean freight transported to and from the island, according to a statement posted Tuesday on the official OFAC website.
This is the second OFAC sanction related to Cuba in less than a month. On February 22, a $44,000 fine was imposed on the California-based Tung Tai Group, which recycles metals and electronic components.
The United States maintains a half century plus embargo on Cuba and a travel ban that prohibits ordinary citizens to visit the island with a special license from the same OFAC office.