US Condemns Shooting at Cuban Embassy in Washington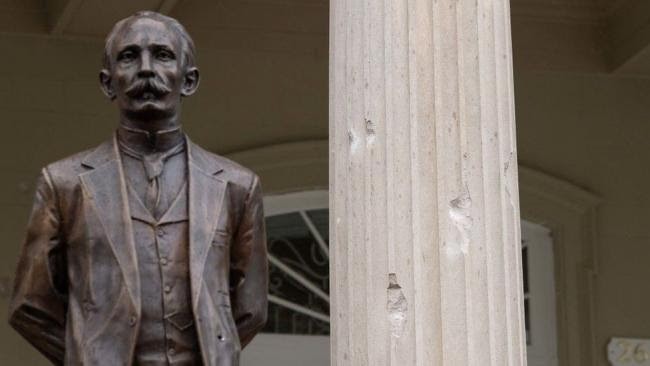 HAVANA TIMES – The US government condemned the shooting against the Cuban embassy in Washington DC early Thursday morning, whose alleged perpetrator was promptly detained by the Metropolitan Police.
Mara Tekach, chargé d'affaires of the US Embassy in Havana, spoke about the event described by Cuban Foreign Minister, Bruno Rodriguez, as a "terrorist act".
"It is a great relief that no one was hurt. The US takes its responsibilities under the Vienna Convention on Diplomatic Relations very seriously and insists on a full and thorough investigation," said Tekach in a message shared on social media.
On Thursday Rodriguez called the diplomat to express his "most vigorous protest against the serious terrorist aggression perpetrated against the Cuban Embassy."
Rodriguez had complained that "more than 12 hours after the attack (…) neither the official authorities of the US Government nor of the State Department have contacted us, there have been no official statements, not even tweets" .
The Washington Metropolitan Police identified Alexander Alazo, 42, as the alleged perpetrator of the shooting at the Embassy on Thursday, The Washington Post reported.
Alazo is a US citizen residing in the city of Aubrey, Texas. It has not been officially confirmed if he is of Cuban origin.
The alleged attacker "was arrested for possessing an unregistered firearm and ammunition, for assault with intent to kill and possession of a high-capacity reloading device," said the Secret Service, which is in charge of the investigation.
Rodriguez assured that "there was no damage to the mission's personnel, who are safe and protected, but there was material damage to the building, resulting from the impact of the shooting."
Local press reported that the attacker had fired about 30 shots at the diplomatic headquarters.