US Defends Its "Cuba Twitter"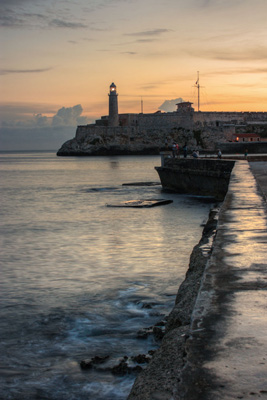 HAVANA TIMES — The US government said today that its now defunct program to create a "Cuban twitter" was not a covert action or intelligence gathering, but a properly supervised project for "strengthening civil society" in Cuba, implemented with "discretion" because of the political particularities of the island, reported dpa.
"The purpose of the Zunzuneo project (as the program was called) was to create a platform so Cubans could freely talk to each other, nothing more," said USAID spokesman Matt Herrick, in a statement.
USAID is behind the "Cuban twitter" which made ??waves Thursday in the US and international media in the wake of an investigation released by the Associated Press.
According to the agency spokesman, this as well as other USAID Cuba programs "are consistent with US law and under proper supervision mechanisms." Whether the program is legal in terms of Cuban law is not an issue for the US government and its agencies.
White House spokesman Jay Carney also defended the legality and opening of the program. "Those who suggest that it was a covert program are wrong. Congress funded democracy programs in Cuba to help the Cuban people have access to more information and to strengthen civil society and those allocations are public, unlike covert actions" Carney said in his daily press briefing.
According to the AP investigation, the "Cuban twitter" which no longer works, involved the massive sending of cell phone text messages to skirt information controls exercised by the Cuban authorities.
According to the report, The goal was to reach the hundreds of thousands of users, but never managed to exceed 40,000 in the intent to become a tool used for organizing "smart mobs" or concentrations of people for protests or social actions convened through new technologies.
USAID admitted in its statement that the service started by allowing the "sending of tech news, sports scores, weather and general topics to raise interest and attract Cubans" to the project. At a later stage, Cubans could communicate with each other through this system, the report adds without elaborating.
"We are proud of it. USAID is a development agency and works around the world helping people to exercise their universal rights and freedoms," said the agency.
Regarding the secrecy with which this project was conducted, which despite having concluded two years ago was not known until today, USAID stated that "it is no secret that in hostile environments, governments take measures to protect the partners that working on the ground."
"In a place like Cuba, you are discreet about how you implement (these programs) to protect those who use them. But that does not make it (a program) undercover", said Carney.
Another USAID "democracy building" program in Cuba, knowingly carried out in violation of Cuban laws, landed agent Alan Gross in a Havana jail with a 15-year sentence. He was arrested in 2009. For more on this case see:
Secrecy and Politics at the heart of Cuba Project
Alan Gross: A Soldier Left Behind in Cuba