US Embargo Forces Cubana Airlines to Cancel Many Flights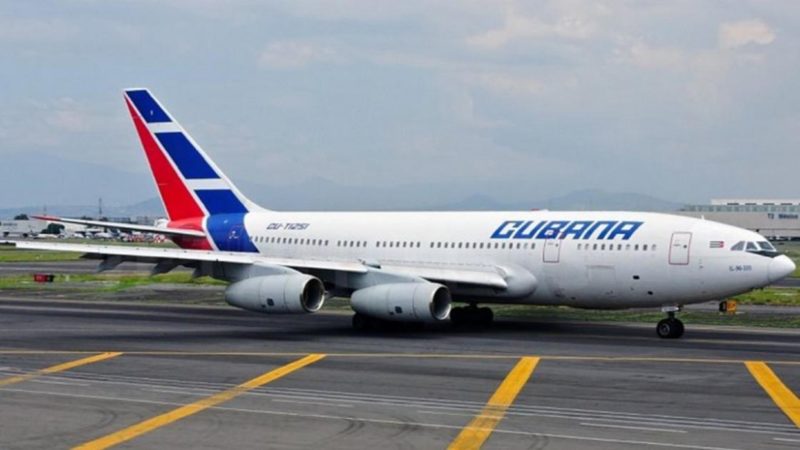 HAVANA TIMES – Cubana de Aviacion airlines said on Wednesday that it will suspend flights to Mexico, Venezuela and part of the Caribbean due to new US sanctions, reported dpa news.
The state-owned company said that it was notified by foreign leasing companies of the "cessation of lease agreements already signed," leading to the cancellations of flights to Mexico, Santo Domingo, Venezuela, Haiti, Martinique and Guadeloupe.
Cubana added that internal flights to the eastern provinces of Holguin and Santiago de Cuba would also be affected by the breaking of the leases.
The company's deputy director, Arsenio Arocha, told local media that the cancellation of flights until December will cost Cubana some 10 million dollars.
Last Friday, the US Commerce Department announced it would revoke licenses for aircraft leases to Cuban state-owned airlines, saying that Cuba has been using the leased aircraft to transport tourists, providing revenue for the regime's illicit activities.
The department said that its Bureau of Industry and Security (BIS) was also expanding sanctions to include more foreign goods containing at least 10 per cent of US components and was to impose additional restrictions on exports to the Cuban regime.
US President Donald Trump's administration has stepped up sanctions on Cuba, including a ban on former president Raul Castro from entering the United States, and limiting remittances to the island.
Cuba has pledged to maintain its support for the Maduro regime in Venezuela despite stepped-up US pressure.
Trump has been rolling back a US-Cuba detente introduced under his predecessor, Barack Obama. The Cuban government, guided by the late Fidel Castro, also sharply criticized Obama's overtures as a trojan horse to undermine its state socialist system.