US House Unanimously Approves the "Nica Act"
In April, Senator Ted Cruz already introduced the bill into the upper house, which now must be discussed in the plenary.
By Arlen Cerda  (Confidencial)
HAVANA TIMES – The Nicaraguan Investment Conditionality Act 2017, better known as the Nica Act, is again on the doorstep of the United States Senate for discussion, after the House of Representatives approved it Tuesday unanimously.  The same happened at the end of the last year, with a first version of the initiative, introduced jointly by Republican and Democrat congress people.
Unlike its original version, this second version of the Nica Act has been circulating for several months in the upper house commissions, where Senator Ted Cruz introduced it at the end of last April and has the support of Republican Senator Marco Rubio.
The bill would impose economic sanctions on Nicaragua, arguing the authoritarian drift and corruption of the regime of comandante Daniel Ortega.
The first version of the Nica Act came out of circulation in the US House of Representatives in 2016 due to the legislative closure. However, it was modified by its promoters and reintroduced this year, in which it has just completed its first stage.
In April, twenty-five legislators in the Lower House demanded not only the reestablishment of democratic institutions in Nicaragua, but they also upped the ante in the fight against corruption, demanding an investigation of allegedly corrupt senior officials, with a mandate for the Department of State present a report on it, now with 90 days, and not in 120 as the original proposal.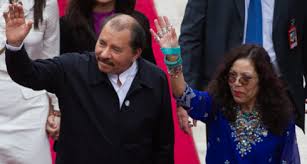 The approval of the Nica Act in the House comes within a week of the date scheduled for the arrival of the first members of the Organization of American States (OAS) election observation mission for voting in 153 municipalities in Nicaragua, agreed in a work plan between the Ortega government and the agency's secretariat, but it generates little expectation in Nicaragua.
The law also proposes to condition Nicaraguan loans from multilateral organizations. However, the vote of the United States is no longer decisive to approve these loans. Thus the main impact of the law would be the investigation of senior officials of the Ortega government who are suspected acts of corruption, just as the US has already acted against officials of the Venezuelan government of Nicolas Maduro.
The unanimous approval of the bill came in spite of lobbying contracted by the Ortega government, and more recently by the private business sector, on behalf of the American Chamber of Commerce of Nicaragua (Amcham).