US Slaps New Sanctions on Six Venezuelan Oil Tankers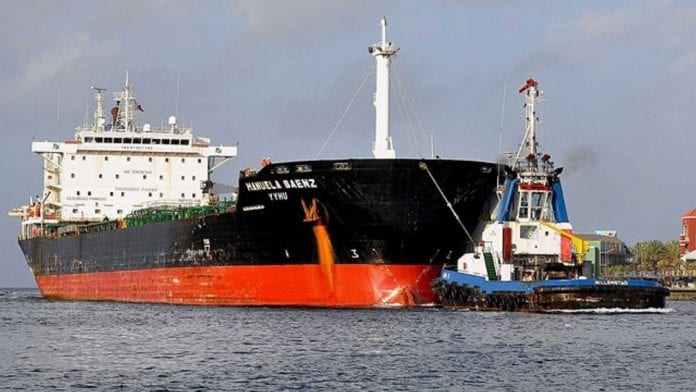 HAVANA TIMES – The US Treasury Department on Tuesday announced sanctions on six oil tankers owned by Venezuelan state oil company PDVSA in a bid to step up pressure on President Nicolas Maduro's government.
Cuba and Venezuela "continue trying to circumvent sanctions by changing the names of vessels and facilitating the movement of oil from Venezuela to Cuba," said Treasury Deputy Secretary Justin Muzinich.
"While the Venezuelan people continue to take to the streets to demand basic services and a return to freedom and prosperity, Maduro chooses to ship a vital natural resource to Cuba in exchange for Cuban security and intelligence services," Secretary of State Mike Pompeo said.
US citizens are now prohibited from engaging in transactions involving the six vessels, currently going by the names: Ícaro, Luisa Cáceres de Arismendi, Manuela Sáenz, Paramaconi, Terepaima, Yare.
Washington had already adopted a series of sanctions to press for the resignation of Maduro, a temporary handover of power to opposition leader Juan Guaido and fresh elections. Maduro won a second term in a controversial election last year and has presided over a massive economic crisis.
More than a dozen Latin American countries and the US were meanwhile meeting in Bogota to consider new measures against Venezuela.
"The deterioration of Venezuela's socio-political situation is a threat to the maintenance of peace on the continent," Colombian Foreign Minister Claudia Blum said at the meeting of the consultative organ of the Inter-American Treaty of Reciprocal Assistance (TIAR).
In September, the Organization of American States (OAS) decided to activate the TIAR to consider action against Venezuela after it launched military exercises near the Colombian border.
Meanwhile PDVSA claims to have increased oil exports to over a million barrels per day, mostly due to an increase in shipments to India, reported Aporrea.