US Upgrades Cuba on List of Human Traffickers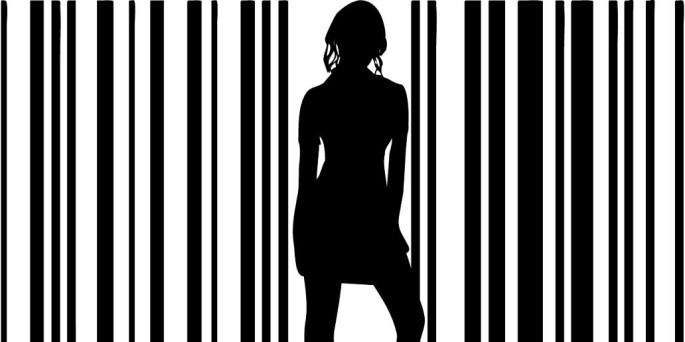 HAVANA TIMES – The State Department has removed Cuba from its list of countries that do nothing to deal with human trafficking, upgrading the island from Tier 3 in its 2015 Trafficking in Persons (TIP) report to Tier 2.
The TIP report is the State Department's annual overview of actions taken by other countries to combat modern slavery. Cuba had been on Tier 3 for 12 years, accused by Washington of ignoring instances of prostitution and forced labor. The Cuban government has consistently rejected the charges.
At a press conference at the State Department on Monday (July 27), Sarah Sewall, Under Secretary of State for Civilian Security, Democracy and Human Rights, explained that "a Tier 2 ranking means […] that a country failed to comply with the minimum standards but made significant efforts to do so."
In the estimation of the State Department, "Cuba was upgraded to the Tier 2 Watch List because of the progress that the government has made in addressing and prosecuting sex trafficking, as well as the commitments that the Cuban government has made to become compliant with the minimum standards."
However, she pointed out that "a Tier 2 Watch List ranking does not mean that a country is free from problems or free from human trafficking."
One of the criteria followed to upgrade Cuba, Sewall said, was that the Cuban government "reported significant efforts to address sex trafficking, including the conviction of sex traffickers, the provision of services to sex trafficking victims, and continued efforts of the Ministry of Tourism to address sex tourism and the demand for commercial sex.
"We also recognize the commitments the [Cuban] government has made to reform its laws to become compliant with the U.N. Palermo Protocol [to Prevent, Suppress and Punish Trafficking in Persons], which is a significant step, as well as the Cuban government's willingness to welcome the U.N. special rapporteur to the island."
Washington still has concerns, the official said, "such as the failure to recognize forced labor as a problem or to act to combat it. And so, this will be very much a topic in our dialogue with Cuban officials as we work over the next year to try to help Cuba make more concrete progress in the realm of human trafficking."
The report itself says on Page 135 that "some participants in foreign medical missions […] allege that Cuban officials force or coerce participation" in the nation's program to aid other countries in distress, such as Chile and Nepal after natural disasters or African countries experiencing various epidemics. However, "the Cuban government denies these allegations."
[For the full text of the U.S. report, click here.]
While "the Government of Cuba does not fully comply with the minimum standards for the elimination of trafficking, […] it is making significant efforts to do so," the report continues.
"For the second consecutive year, the government reported efforts to address sex trafficking, including the prosecution and conviction of 13 sex traffickers in 2013 and the provision of services to victims in those cases."
Although "the penal code does not criminalize all forms of human trafficking, […] the government reported continuing efforts to amend its criminal code."
"The government did not recognize forced labor as a problem within Cuba and did not report efforts to prevent forced labor."
Following are some of the recommendations the U.S. report made to Cuba:
–"draft and pass a comprehensive anti-trafficking law that prohibits all forms of human trafficking, including an offense of forced labor;
–"vigorously investigate and prosecute both sex trafficking and forced labor offenses; schedule a visit and engage in robust discussions with the U.N. special rapporteur on trafficking in persons on all forms of human trafficking;
–"provide specialized training for managers in state-owned or controlled enterprises in identifying and protecting victims of forced labor and
–"implement policies to verify the absence of coercion in such enterprises."