USA Wants Cuba to Release Alan Gross on Its Terms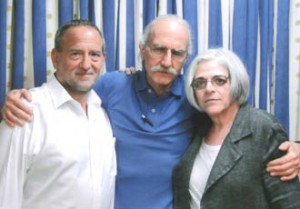 HAVANA TIMES — The US government has once again asked Cuba to "immediately" release the US agent Alan Gross, coinciding with the fifth anniversary of his detention in Havana.
"His release remains a top priority for the United States," US State Department spokesperson Marie Harf told a press conference.
The spokeswoman said that the imprisonment of Gross "represents a significant impediment to a more constructive bilateral relationship" between Washington and Havana.
Gross, 65, was arrested on December 3, 2009 in Havana after bringing to the island sophisticated telecommunications equipment prohibited by the Cuban authorities. A court later sentenced him to 15 years in prison for promoting "acts against the integrity" of the state.
The Maryland resident was working as a highly paid subcontractor for the US development agency USAID. He denies the charges and says he was only on a humanitarian mission to provide Internet access to the small Jewish community in Cuba. He had made several previous trips to the island. (See the real mission of Alan Gross in Cuba).
The government of Raul Castro has repeatedly expressed its willingness to consider a prisoner exchange with Washington. Havana would release Gross in exchange for three Cubans (of the Cuban Five) who have already spent more than 16 years in prison for espionage in the United States.
The Cuban Five were convicted in 2001 by a federal court in Miami for espionage. Two of them were already released and three remain in prison.
The five agents were members of the "Wasp Network", a clandestine network of Cuban intelligence in the United States. The Castro government maintains that their mission was to prevent attacks on the island by radical Cuban exiles settled mainly in Florida.
So far, Washington has given no sign that it is willing to make the swap, something also advocated in November in a New York Times editorial.
The US government sees no equivalence between the two cases, noting that the three Cubans imprisoned in the United States are convicted of espionage, while Gross was only an aid worker who wanted to bring internet to the island, said Monday a State Department source who requested anonymity.