Venezuela-Cuba Cable Starts Journey
By Circles Robinson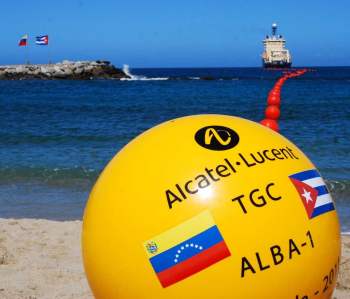 HAVANA TIMES, Jan. 22 — Cuba is now six months away from considerably faster telecommunications and Internet capability as the undersea cable link from Venezuela began to be laid on Saturday.
The long awaited project will provide 3,000 times greater capability, says the Cuban government.
The 1,000 mile cable is being laid on the ocean floor by the French company, Alcatel-Lucent, which says it should reach Cuba by the second week of February.
Havana authorities say it should be operational in July of this year.
Another segment of the cable hook-up, extending 150 miles, will link Cuba with neighboring Jamaica.
It is still unclear what the greater capability will mean for ordinary Cubans who would like to have Internet service.  That decision and the cost will be determined at a later date by the Cuban government.  Presently only a select number of Cubans are able to surf the web.