Venezuela: Maduro Gov. Arrests Journalist Accused of Involvement with Power Cut
By Sinikka Tarvainen (dpa)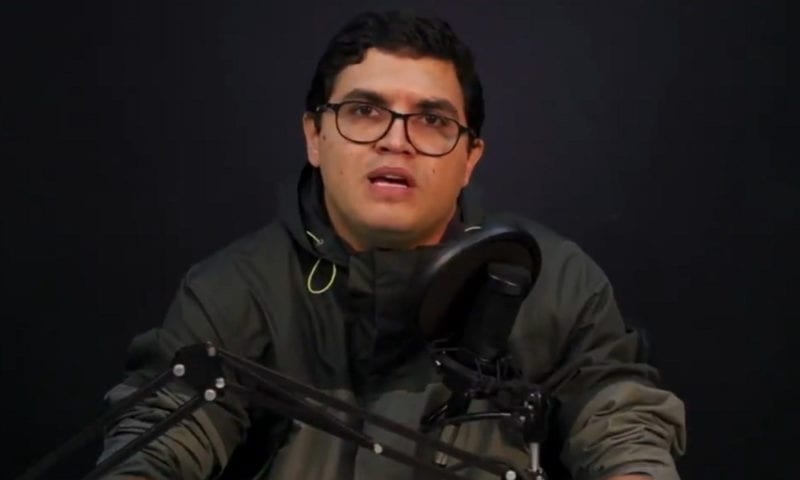 HAVANA TIMES – The Committee to Protect Journalists (CPJ) and Venezuela's opposition leader, Juan Guaido, on Tuesday demanded the release of journalist Luis Carlos Diaz, whom President Nicolas Maduro's government has reportedly accused of involvement with the country's massive power outage.
The five-day blackout affecting parts of Caracas and other regions has sparked water and fuel shortages. Protest rallies have been held in several regions, while people desperate for food have also resorted to looting.
Venezuelan and Spanish national Diaz, who works for Union Radio News in Caracas, was held by intelligence agents on Monday, the CPJ quoted media reports as saying.
In a television show last week, Maduro's right-hand man Diosdado Cabello showed a video clip of Diaz and accused him of "sabotage," alleging he played a role in the power outage, according to CPJ.
"Venezuelan authorities should immediately release Luis Carlos Diaz, return his confiscated equipment, and stop this absurd campaign blaming their own failures on critical journalists," said CPJ Central and South America Program Coordinator Natalie Southwick.
"The persecution of journalists continues in Venezuela. @LuisCarlos has disappeared," Guaido tweeted.
Attorney General Tarek William Saab meanwhile announced that the opposition leader would be investigated over his eventual involvement with the alleged sabotage, daily El Nacional reported.
Dozens of countries have recognized Guaido as Venezuela's interim president, backing his attempt to oust Maduro, who won a second term in a disputed election last year. But army support has helped Maduro hold on to power.
The opposition lead by Guaido attributes the power outage to mismanagement, while Maduro blames it on US sabotage, an allegation Washington has denied.
Two people were arrested after having been caught trying to manipulate the communications system of the large Guri hydroelectric plant, Maduro said late Monday.
The president also announced that school classes and work activities would remain suspended until Wednesday while the electricity grid was being repaired.
Flights arriving and departing from Caracas were suffering delays, daily El Universal reported.
The closure of shops and lack of refrigeration have also created food shortages. Looters, some of whom were believed to be looking for food, targeted shops in several regions, according to news reports.
Residents of the western-central city of Barinas on Monday looted a storage building of the food supply network Pdval and set a police station on fire, according to El Nacional.
"Without light, or water, or food, despair can take our people to the limit to get sustenance for their families," Guaido commented on Twitter.
The opposition leader has called nationwide protests for Tuesday afternoon.
The United States announced late Monday that it was withdrawing all of the remaining staff from its embassy in Caracas this week.
Secretary of State Mike Pompeo cited the "deteriorating situation" in the South American country, which broke off diplomatic relations with Washington in January.
Venezuela will no longer discuss with the US the possibility of establishing interest section offices, according to a government statement tweeted by Foreign Minister Jorge Arreaza on Tuesday.
"US diplomatic staff must leave Venezuelan territory in the next 72 hours," he added.
Washington has said "all options are on the table" to end the crisis in Venezuela, where an economic meltdown has left large numbers of people facing food and medicine shortages. Millions have fled abroad.
But the EU's top diplomat, Federica Mogherini, warned on Tuesday against military action "from inside or outside" of Venezuela.
"The crisis that affects the country has political and institutional causes," the EU foreign policy chief said at a meeting of the UN Security Council in New York.
"Its' solution needs to be political, as well as peaceful and democratic. We believe no military development, from inside or outside of the country, would be acceptable," Mogherini said.