Venezuela: Maduro Severs Relations with US, Throws Out Diplomats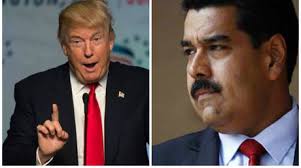 HAVANA TIMES – Venezuela is severing political and diplomatic relations with the United States, President Nicolas Maduro said, accusing Washington of being behind an attempt to have him replaced by National Assembly President Juan Guaido.
Maduro spoke to a large crowd hours after Guaido had declared himself the country's interim president.
He gave US diplomatic staff 72 hours to leave Venezuela.
"The imperialist government of the United States is directing an operation to impose … a puppet government" serving Washington's interests, Maduro said.
But "it is the people who choose their president," he added.
"They want to govern Venezuela from Washington," Maduro said, attributing such moves to "the extremist folly of Donald Trump against Venezuela."