Venezuela Supreme Court Backtracks on Parliament Takeover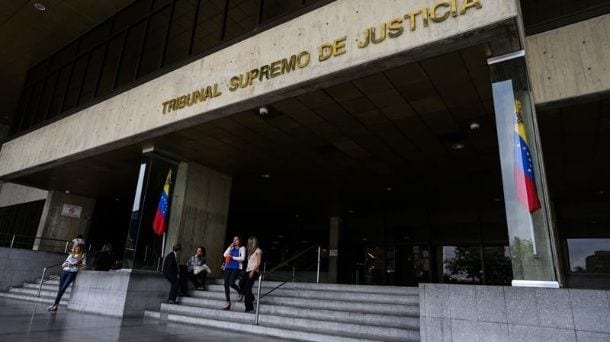 HAVANA TIMES  – Venezuela's Supreme Court has overturned two of its own rulings that limited legislators' immunity and stripped the National Assembly of its powers, reports dpa news on Saturday.
The decision came after President Nicolas Maduro met in the early morning hours with the National Defense Council and urged the Supreme Court to review rulings 155 and 156, issued this week, which the National Assembly members called a coup.
The Court issued judgments 157 and 158, which rescinds the previous decision on the immunity of the deputies, as well as the Assembly takeover, after Maduro ordered to take the necessary measures to safeguard the constitutional order.
It had been Maduro himself who had urged the Supreme Court to deal severely with the rebel National Assembly, where the opposition has a large majority.
However, the new ruling maintains the power for the Executive to create joint ventures without authorization from the legislature, as part of Maduro's emergency powers that have been in force in the country since last year.
Maduro convened the Defense Council on Friday night after Attorney General Luisa Ortega Díaz denounced that the Supreme Court sentences provoked a constitutional rupture.
The Council urged the Supreme Court to review decisions 155 and 156 in order to maintain institutional stability and a balance of powers through the remedies provided for under the Venezuelan legal system.
Even with the National Assembly functioning all of its laws and resolutions have been ignored by the Executive with the backing of the Supreme Court, stacked with its appointees.
The president of the Assembly, Julio Borges, said the Defense Council called by Maduro and composed of the country's main institutions, a "circus" to fake normalcy in the country. He reiterated the call for Venezuelans to take to the streets today in protest.
"Nicolas Maduro made a coup," he said in his Twitter account. "Now that the whole world is with us Venezuelans we must take to the streets to demand respect for the Constitution," he said.