Venezuela to Drill for Cuban Oil
By Circles Robinson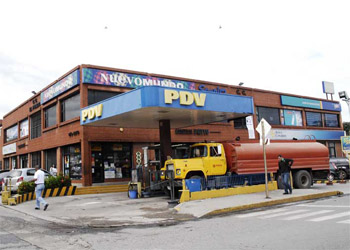 HAVANA TIMES — The Venezuelan state oil company PDVSA is poised to see if three can be the charm as it begins to drill an offshore well off the coast of far western Cuba.
Previous attempts by Spanish and Malaysian companies came up dry.
Cuban and United States geologists believe that over five billion of barrels of oil are buried in Cuban waters, but striking the ideal find can only be done at over US $100 million a try.
PDVSA has taken over the lease on Scarabeo 9, the Chinese built, US $750 million Italian conglomerate drilling rig, with hopes of striking a major find that would boost the dependent Cuban economy in a big way.
EFE news agency quoted Venezuelan Oil Minister Rafael Ramirez as saying the deepwater exploration will begin soon after taking possession of Scarabeo in the coming days.
The first dry well was drilled by Repsol, which then decided to cancel two other planned wells.  The second exploration was carried out jointly by Malaysia's PC Gulf and Russia's Gazpromneft, which failed to find significant quantities of gas and petroleum.
Cuba has divided its Exclusive Economic Zone in the Gulf of Mexico into 59 blocks. A total of 22 foreign oil companies have contracts to try their luck at drilling.
Venezuela is Cuba's leading trade partner and its president, Hugo Chavez, the island government's top political ally.