Venezuelans March Today to Demand Resignation of Maduro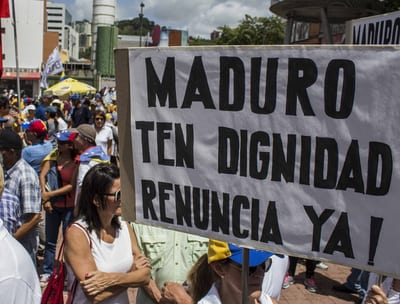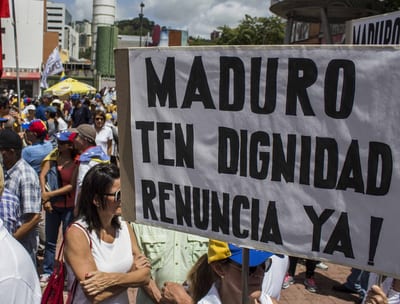 HAVANA TIMES – Venezuelans on Wednesday were taking to the streets in numbers to demand the resignation of President Nicolas Maduro and the ascension to power of the opposition-dominated National Assembly.
"And it will fall, and it will fall, this government will fall," chanted a group of demonstrators who gathered in Caracas.
The protests were called by Juan Guaido, speaker of the assembly, who has expressed willingness to become interim president until new elections are held.
Maduro's Socialist Party has called pro-government counter rallies at the same time.
The demonstrations were taking place on the anniversary of the date on which dictator Marcos Perez Jimenez was toppled in 1958.
Now in 2019, the country suffers unprecedented hyperinflation, shortages of basic products and medicines and massive emigration. Maduro denies there is any crisis in the country and has rejected numerous offers of humanitarian assistance.
"Brothers and sisters, be aware that violence is the weapon of the usurper, while ours is the voices of the millions of Venezuelans who today meet on the street," Guaido tweeted.
"Today…we have a historic meeting with our homeland. Civilians, politicos and soldiers," the president of the National Assembly said.
Dozens of anti-government protests have already taken place since Monday, when a group of national guardsmen attacked a security post in Caracas, stealing weapons. The government said it foiled the attack. At least 27 soldiers were reported to have been arrested. Many details of the events are confusing.
Groups of protesters around Caracas and elsewhere in the country banged pots and erected burning barricades, the daily El Nacional reported.
Police responded with tear gas and by firing fake and real bullets, witnesses were quoted as saying.
Unconfirmed reports said two people were killed and dozens injured in Caracas.