Venezuela's Rival Presidents Appeal to Military as Pressure Grows
By Denis Duettmann and Mirjam Schmitt (dpa)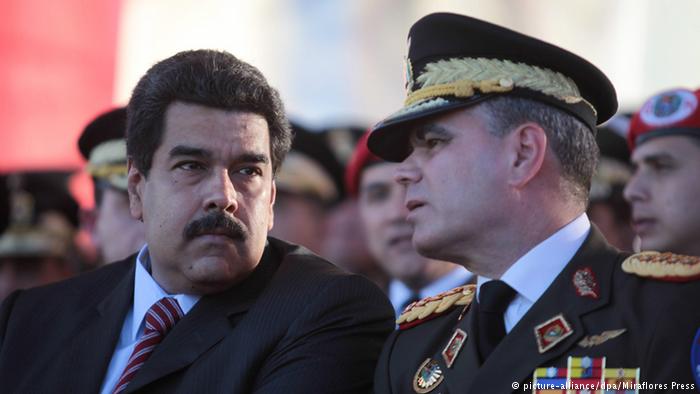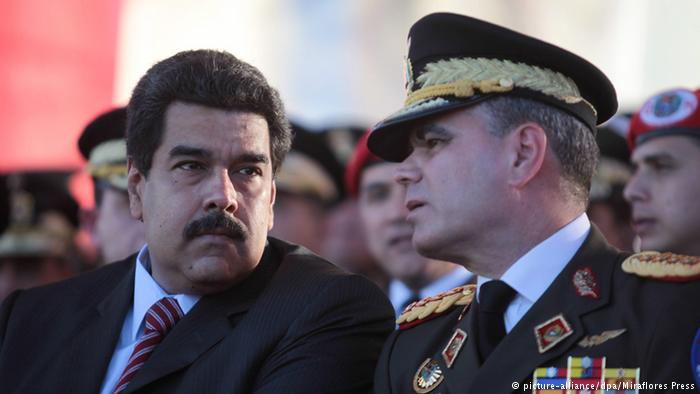 HAVANA TIMES – Venezuelan President Nicolas Maduro and self-declared interim president Juan Guaido were competing for the military's support on Sunday amid a growing crisis in the country.
Maduro paid a visit to the 41st Brigade at Fort Paramacay on Sunday, where the soldiers chanted: "Always loyal, never traitors."
Maduro also marched alongside Defence Minister Vladimir Padrino through the barracks during an exercise.
Meanwhile, Guaido, who declared himself interim president on Wednesday, tried to bring soldiers to his side by publishing an amnesty law approved by the parliament that guarantees impunity for the military if its members join in the restoration of democratic order.
"Share this with the soldiers in your family, with your friends and neighbors," he wrote on Twitter. Opposition lawmakers and student leaders handed the document out to National Guard officials.
The army command has so far appeared to support Maduro, despite minor attempts at rebellion within the security forces. Guaido has called on the army to help parliament oust Maduro and put him in power.
The domestic plays for the military's backing come as European nations have increased pressure on Maduro, giving him an eight-day deadline to plan new elections. On Sunday, he rejected the efforts.
"Nobody can give us an ultimatum," said Maduro in an interview for CNN in Turkey.
Turkish President Recep Tayyip Erdogan has declared his support for Maduro. Countries including Russia, Iran, Cuba, Bolivia and Nicaragua have also backed Maduro.
On Saturday, France, Germany, Britain and Spain gave Maduro eight days to announce free and fair elections or else they will recognize Guaido as Venezuela's leader.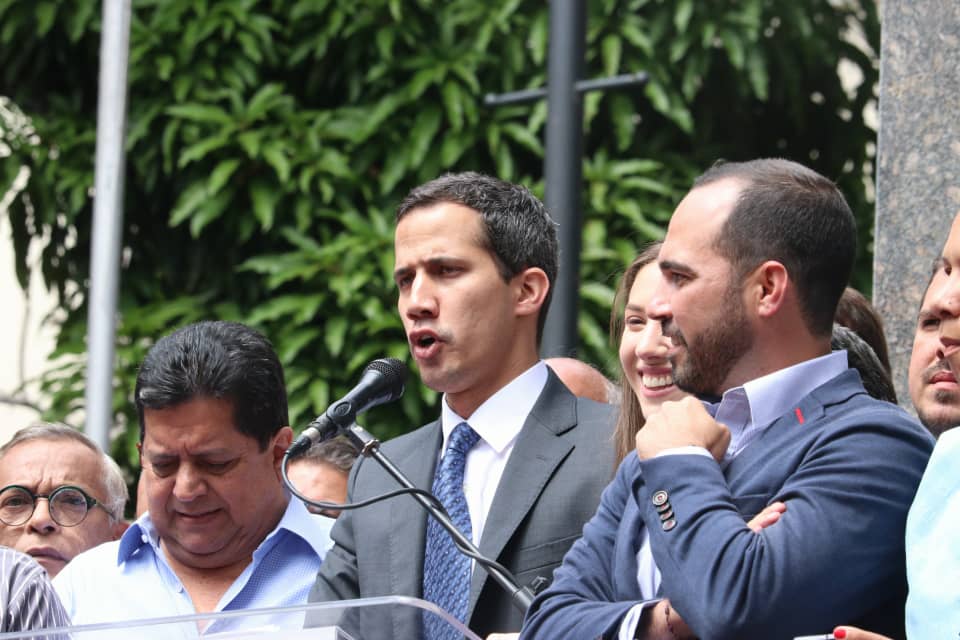 Guaido, the 35-year-old head of Venezuela's opposition-dominated National Assembly, declared himself interim president on Wednesday.
The US has already recognized Guaido as interim president, with US Secretary of State Mike Pompeo urging all nations to follow suit during an emergency meeting of the UN Security Council on Saturday.
Israel became the latest on Sunday to join "the United States, Canada, most of the countries of Latin America and countries in Europe in recognizing the new leadership in Venezuela."
Maduro's foreign minister, Jorge Arreaza, had already rejected the deadline during the UN Security Council meeting.
"Venezuela will not allow anyone to impose on us any decision or order," Arreaza said, adding that Caracas has "excellent friends" it can call on for support to defend itself.
Maduro on Wednesday had announced that Caracas was breaking off diplomatic relations with the US and gave it a 72-hour deadline to pull out its diplomats from Venezuela after US President Donald Trump's government recognized Guaido as interim president.
However, Venezuela on Saturday suspended its expulsion order, the Foreign Ministry in Caracas said.
The ministry said that it was now negotiating the establishment of a US interests office in another country's offices in Venezuela and will allow US embassy personnel to remain in the country while talks take place.
Talks about an interest section will have a 30-day limit and, if no agreement is reached, embassy personnel will then have to leave the country, according to the statement.
The US State Department ordered non-emergency US government employees to leave Venezuela following the imposition of Maduro's 72-hour deadline. A few diplomats remain in the US mission in Caracas.
Also on Saturday, the top military representative at the Venezuelan embassy in Washington distanced himself from Maduro in a video posted on his Twitter account.
Colonel Jose Luis Silva declared himself a supporter of Guaido, saying: "He is the only legitimate president."
Hundreds of thousands of Venezuelans have taken to the streets this week to demand Maduro's resignation.
Despite possessing the largest oil reserves in the world, Venezuela has been in a spiraling economic and political crisis for years.
Maduro won a second 6-year term in May elections widely seen as undemocratic since the main opposition candidates were banned from running. He was sworn in on January 10 amid mounting international pressure on him to step down.
Pope Francis, who was in Panama as part of a six-day trip on Sunday, called for finding a "peaceful solution" to the crisis in Venezuela that would be best for the entire population.