We Are Fighting for Peace
By Elio Delgado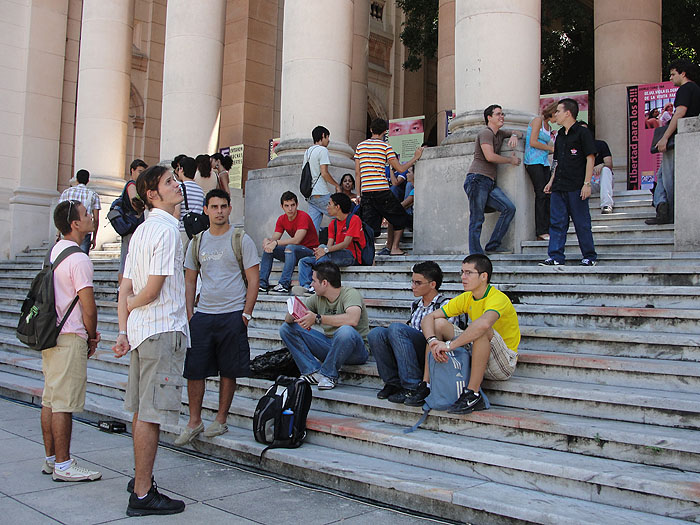 HAVANA TIMES, 17 Sept. — Five Cubans who infiltrated terrorist groups in southern Florida recently marked their 12th year in prison in the United States.  The mission for which they were prosecuted was simply to alert their country of the criminal plans of those organizations.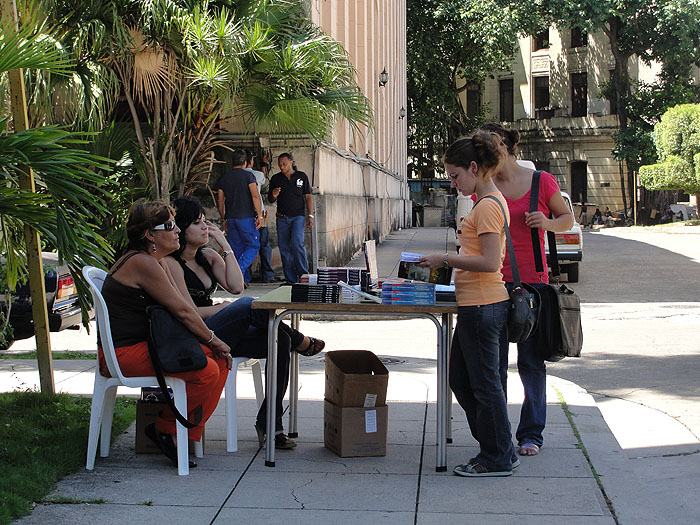 The Cuban Five, victims of a biased and politicalized trial, were sentenced to disproportionately harsh sentences after being judged guilty of crimes they didn't commit and therefore were not proven.
As part of a world movement in support of "The Cuban Five," as they're known around the entire planet, students at the University of Havana raised their voices demanding the immediate release of Gerardo Hernandez, Antonio Guerrero, Rene Gonzalez, Fernando Gonzalez and Ramon Labañino.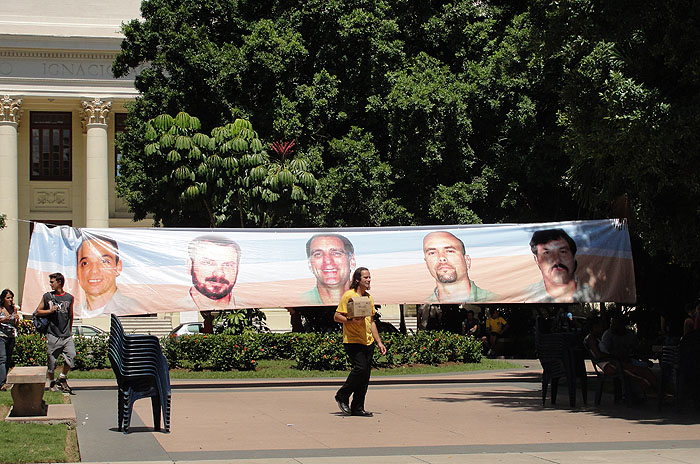 "We're fighting for peace" was the slogan around which united the students at the rally, where there was also presented the book La mala conducta (Misconduct).
The book is a collection of articles that demonstrate the misconduct of the prosecution throughout the entire trial of the men.  This and other books were sold at the event.