Weather in Havana, July 25-31
Sunny days with high temperatures
Eduardo A. Fernandez Diaz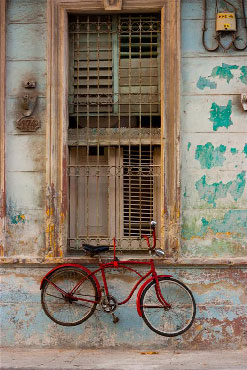 HAVANA TIMES — Due to the influence of a high pressure area, good weather, sunny days with high temperatures and some rain isolated on after Monday afternoon can be expected during this 7 day period.
Temperatures will remain stable over the 33° C (91 F) and minimum of 23° C (73 F).
The winds will be variable and weak.
Tropical storm Dorian, is currently 650 km (350 miles) west-southwest of the Cape Verde Islands. It is expected to intensify in the next few hours, but to weaken slightly on Thursday as it moves over cooler waters.
The model calculations do not put it as a danger to Cuba, but it is still too early to tell. It is recommended to be aware of the advisory reports issued by the Cuban Weather Service in the coming days.
The sea surface temperature will reach 28° C (82 F).

Weekly forecast valid from Wednesday 24
Thursday, July 25, max 33 ° C (91 F) min 24 ° C (75 F)
sunny
Friday July 26, max 33 ° C (91 F) min 23 ° C (73 F)
sunny
Saturday July 27, max 33 ° C (91 F) min 23 ° C (73 F)
sunny
Sunday, July 28, max 33 ° C (91 F) min 23 ° C (73 F)
sunny
Monday July 29, max 32 ° C (90 F) min 23 ° C (73 F)
Partly Cloudy
Tuesday July 30, max 32 ° C (90 F) min 24 ° C (75 F)
sunny
Wednesday July 31, max 32 ° C (90 F) min 23 ° C (73 F)
Partly Cloudy