What Cuba Has to Offer US Businesses
Cuba Opportunity Summit in New York Sells Out
By Tracey Eaton  (alongthemalecon.blogspot.com)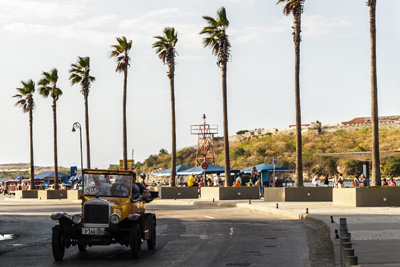 HAVANA TIMES — Assistant Secretary of State Roberta S. Jacobson is scheduled to deliver the keynote address at the Cuba Opportunity Summit in New York City on April 1.
The event is sold out, but organizers are trying to increase capacity and have set up a waiting list.
Standard pre-registration went for US $1,495 per person and on-site registration was $1,695. The summit will take place at MarketSite Tower in Times Square. Organizers planned the event after the US and Cuba announced in December the renewal of diplomatic ties.
The summit website states:
"What will this historic change mean for economic relations between the U.S. and Cuba? What opportunities — and risks — should American companies consider as they explore the business potential of one of the largest markets in the Caribbean?
"In order to answer these questions, [email protected] in partnership with The Lauder Institute and Momentum will bring together the leading business, political, policy and legal experts who have real-world experience with the Cuban economy and government with renown thought leaders from the world's leading business school, Wharton, at the Cuba Opportunity Summit on April 1."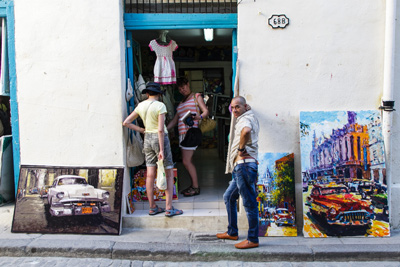 Other speakers include:
Stefan M. Selig, Under Secretary of Commerce for International Trade?, U.S. Department of Commerce
Maria Contreras-Sweet, Administrator, Small Business Administration
Frank J. Del Rio, President, Chief Executive Officer, Norwegian Cruise Line Holdings Ltd.
Gustavo Arnavat, Senior Adviser, Center for Strategic & International Studies
Thomas J. Herzfeld, Founder, Chairman and President, Thomas J. Herzfeld Advisors, Inc.
Michelle Caruso-Cabrera, Chief International Correspondent, CNBC
Hugo Cancio, President, Editor-in-chief, On Cuba
Raja Chatterjee, Global Risk Officer, Tishman Speyer
Luis G. Coello, CEO and Founder, CubaMobile LLC
Enrique R. Martínez, President and Managing Director, Discovery Networks Latin America
Guillermo Santa Cruz, Vice President, Latin America, Mexico & US Hispanic, IMG Media
Faquiry Diaz Cala, President/CEO, Tres Mares
Mauro F. Guillén, Dr. Felix Zandman Professor, Professor of International Management, Director, The Lauder Institute, Wharton School of the University of Pennsylvania
Serge Elkiner, Co-Founder and Chief Executive Officer, YellowPepper
Dr. Teo Babun, Chief Executive Officer, HERZFELD/CUBA Alternative Investment Division Thomas J. Herzfeld Advisors, Inc.
Jay Brickman, Vice President of Government Services, Crowley Maritime
Mark Entwistle, Former Ambassador for Canada to Cuba and Founding Partner, Acasta Capital
Ted A. Henken, Professor, Baruch College
William B. Jacobson, Partner, White Collar Crimes and Investigations Group, Orrick, Herrington & Sutcliffe, LLP

MarketSite Tower, venue of the Cuba Opportunity Summit.

Stephen J. Kobrin, William H. Wurster Professor Emeritus of Multinational Management and Publisher, Wharton Digital Press at the Wharton School of the University of Pennsylvania.

Eddie Lubbers, Founder and CEO, Cuba Travel Network
John McIntire, Chairman, Cuba Emprende Foundation
Gustavo J. Membiela, Partner, Hunton & Williams
Ted Piccone, Senior Fellow, Project on International Order and Strategy and Latin America Initiative in the Foreign Policy Program, Brookings
Philippe Pouletty, M.D., Co-Founder and Managing Partner, Truffle Capital
Julissa Reynoso, Partner, Chadbourne & Parke LLP
Susan Segal, President & CEO, Americas Society/Council of the Americas
Natalia G. Shehadeh, Vice President, Chief Compliance Officer, Interim General Counsel & Corporate Secretary, Weatherford
Julia Sweig, Senior Research Fellow, LBJ School at UT, Austin
Alana Tummino, Director, Policy, Americas Society/Council of the Americas
Glenn T. Ware, Esq., PwC, Principal Leader , U.S. Corporate Intelligence Practice Group Washington D.C.
The summit website further states:
"While your registration cannot be guaranteed, if you are interested in securing a ticket, please email Chipo Siantumbu, Operations Manager at [email protected] and we will place you on the wait list and contact you should additional registration passes become available."