When Cuba Opened Its Doors to Jewish Refugees
A must-see documentary at the Havana Film Festival (Dec. 8-17)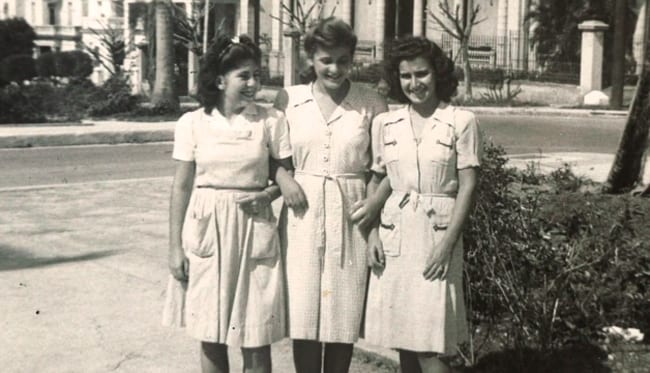 HAVANA TIMES – When most people think of Cuba, escaping Jewish refugees and the Second World War what pops in mind is the MS St. Louis ocean liner which tried to dock in Havana in 1939.
The Cuban government, headed by President Federico Laredo Bru, refused to accept the foreign refugees even though the passengers had previously purchased legal visas.
The desperate travelers were turned away, and not only from Cuba, but also the USA and Canada. The escaping refugees were then returned to Europe where many lost their lives at the hands of the Nazis at concentration camps.
However there is another related and little publicized story that began in the early 1940s, and had a much happier ending. The 46-minute documentary "Cuba's Forgotten Jewels" will be shown at the ongoing Havana Film Festival on Tuesday December 12th at the Infanta Theatre at 3:00 p.m.
Synopsis: The documentary "Cuba's Forgotten Jewels" was born of the tales that Marion Kreith told her daughter, co-director Judy Kreith, over the years. Marion escaped war torn Europe as a young girl with her family, evading Nazi capture and crossing the Atlantic to a tropical paradise. In this film, her story mingles with the personal accounts of other refugees who recall their escape to Havana [under President Fulgenico Batista, elected for the term 1940-1944] and the challenges they faced in an exotic and unfamiliar land. With a stunning musical score of Jewish melodies and the pulsating music of Havana, the film merges the realities of two vastly different yet intermingled cultures, bringing this colorful and uplifting piece of history to light.
In recommending the film, the Times of Israel newspaper wrote:
"The movie is a counterpoint of sorts to "Voyage of the Damned," a 1976 drama starring Faye Dunaway and Orson Welles that chronicles the tragic voyage of the SS St. Louis — a German steamship that in 1939 sailed from Hamburg to Havana carrying 937 Jewish passengers.
"Judy Kreith grew up hearing how her mother arrived in Cuba at the age of 14 on a boat called the Colonial, and soon went to work polishing diamonds in a stifling hot factory. At one time, between 30 and 50 such facilities operated in Havana — turning the tropical Caribbean island for a short time into a major world diamond-polishing center."
In all around 6,000 Jews from Belgium and another 6,000 from Germany and Austria, who arrived earlier, were allowed to take refuge in Cuba.
The Times adds: "Most of these Jews saw Havana as just a temporary stop on the way to Miami or New York. But after Pearl Harbor, it became nearly impossible for refugees in Cuba — or any refugees for that matter — to get US visas, so they ended up staying put for years.
"By 1948, however, with the war over and Europe rebuilding, Cuba's fledgling diamond industry, developed by the refugee families, disappeared without a trace."