Widespread Grief at the Death of Magaly Quintana, fighter for Nicaraguan Women's Rights
A heartfelt loss for the feminist movement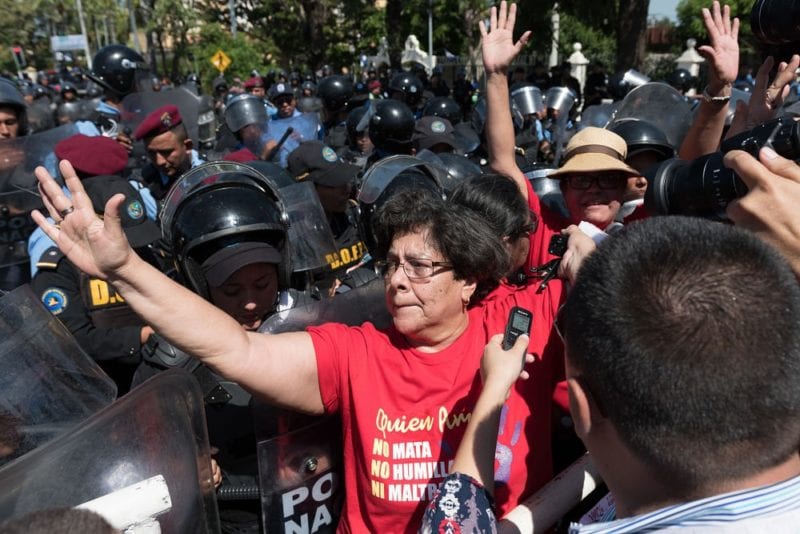 Consternation and grief in Nicaraguan society at the sudden passing of the director of an organization that denounced machista violence.
By Ivette Munguia (Confidencial)

HAVANA TIMES – Magaly Quintana Pereyra, director of the organization "Catholics for the Right to Decide", suffered a sudden and fatal stroke on the morning of May 5th. The news generated consternation in Nicaraguan society, and a deep sense of loss among the family members of femicide victims who Quintana has accompanied during the last several years.
Quintana, an unstinting defender of women's rights, is remembered by those who knew her as "tireless, tenacious, courageous, sharp-tongued and brilliant," a warrior who in the last few years maintained her firm demands for justice for the victims of femicide. She also accompanied the civic rebellion that broke out on April 18, 2018, against the government of Daniel Ortega.
Juanita Jimenez, director of the Autonomous Women's Movement (MAM), lamented: "How your departure from this life grieves us, Magaly Quintana, untiring full-time feminist. Thank you for your life!"
In the same way, feminist Ana Quiros, who was expelled from Nicaragua last November, posted on her social networks: "Tireless, combative, heckler, loving, sharp-tongued and brilliant, always ready to stage some prank in favor of women's rights, how little we expected this. Your memory and your stories remain with us."
Along the same lines, the American director of Amnesty International, Erika Guevara Rosas, wrote: "See you later, my dearest Magaly Quintana. Thanks for so much, thanks for your legacy. We'll see you again, as strong and powerful as ever."
"It wasn't cold data"
Former guerilla Dora Maria Tellez, recalled the tenacity with which Quintana dedicated herself to "scrutinizing every publication to construct a data base of the adult and teen women and girls who had been murdered" as a result of macho violence in Nicaragua.
"Each month she would deliver that reminder of the demand for justice. But they weren't cold numbers. She would reconstruct the life of each victim, of their families, to shed a spotlight on those lives that had been ripped away. And in that way, for years, she knocked on doors, without tiring, sending out a report each month from Catholics for the Right to Decide. Until, finally, the doors opened and the femicides came to light for what they were," Tellez recalled.
Journalist Sofia Montenegro posted: "Not fair, dang it! Maga, the great Magaly Quintana, combatant for her entire life, has just left us. Nicaragua and the feminist movement has lost a great advocate for the rights of all. A huge embrace in this moment of grief for her family, friends and fellows in the struggle."
Quintana's wake was held on Sunday, May 5th. Her funeral service will take place today, May 6th in Managua's Central Cemetery.