WikiLeaks Julian Assange Warns about the Creation of Digital Armies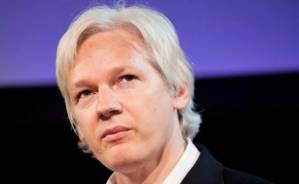 HAVANA TIMES — The founder of Wikileaks (an international non-profit organization that leaks secret information), Julian Assange, warned us on Thursday about the creation of digital armies in the world, which are a threat to society and don't only come from Nations but from private enterprises too, reported dpa news.
"The ability to create digital armies is a very serious threat. This is the result of the efforts of powerful companies, large corporations and Governments who control online data and information," Assange said in a video-conference that was broadcast in Quito, at a commemorative event which marked his five-year anniversary in refuge at the Embassy of Ecuador in London.
The expert warned that people no longer warn of information gathering plans that are being implemented and that, just as in chess, you have to plan 10 moves in advance.
He set an example with corporations such as Google and Apple who are changing their strategies "in order to get to know their users better" and said that the CIA is a dangerous organization which "is nothing more than a fleet of IT pirates" who have a complex in Germany.
"These espionage organizations such as Apple or Google are trying to become digital "super-states," trying to become States within their States," warned the Wikileaks' founder.
"If we don't do anything, the time will come when we human beings won't be able to stand up and do anything to these companies," Assange warned.
With regard to his personal situation, he complained that the United States and the United Kingdom have used "many resources" to stop him from being able to leave the Ecuadorian embassy.
He said he felt alone at the embassy. "I am completely cut off from the world, I don't exist in London, in Quito…, just at this embassy." he claimed.
He noted that the first thing he will do when he leaves the embassy, if he wins his case, will be to watch the sun, the cars, birds. "I want to see my family and bring them to Ecuador," he added.
After his speech, a dialogue began with attendees at Quito's media research center (CIESPAL), where the "Day of Reflection, Julian Assange, five years of freedom denied" took place.
Lawyer Baltasar Garzon, the head of the Wikileaks founder's legal defense team, attended this event, who announced that he would take his defendant's case to the United Nations, more specifically to UNHCR and the Committee against Torture.
"These actions answer to the fact that Assange, who has been in asylum at the Embassy of Ecuador in London for five years, finds himself in a legal limbo and that there aren't any arrest warrants against him, however, they still want to arrest him," Garzon pointed out to journalists.
The lawyer also announced that the case will be put forward to the Inter-American Court of Human Rights (IACHR).
He also went on to say that the defense team is asking the United States to indicate "whether there is any legal warrant against Assange" which hasn't been communicated to the defense team on the record.
Assange asked Ecuador for political asylum in London five years ago and he has remained inside its diplomatic offices throughout this time.
His request was due to the fear of Sweden, a country which was after him over alleged sexual abuse crimes, could extradite him to the United States, after he disclosed information about the Iraq and Afghanistan wars.
Charges against Assange have already been dropped by the Swedish Attorney General, but the United Kingdom has yet to announce that it will withdraw its home arrest warrant and extradition to Sweden.