Will Russia Pick Up Cuba's Oil Tab?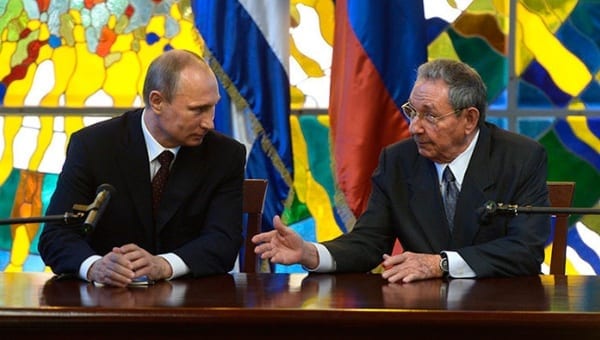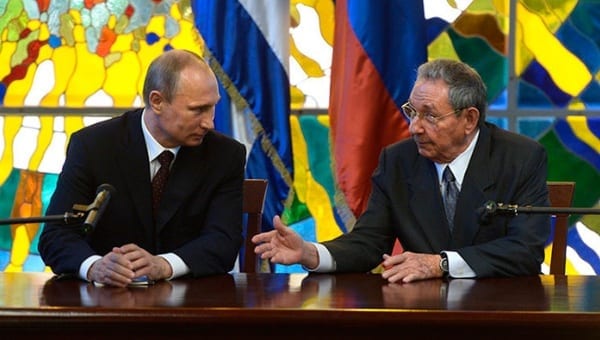 HAVANA TIMES — An article published this week in the Russian publication Sputnik has some people thinking that Vladimir Putin may be ready to provide Cuba with cheap oil to pick up the slack from Venezuela, its current supplier.
Such a move by Russia would be a modified version of the former Soviet Union's subsidizing the entire Cuban economy from the 60s until its demise in 1991.
"Russian authorities are studying the option of increasing the supply of crude oil and gas oil to Cuba", reported Sputnik, whose source the newspaper Vedomosti, quotes a letter from the Russian Vice-President for Economic Development, Alexei Gruzev.
"The Russian Ministry of Energy states that the Rosneft and Lukoil companies have the reserves and the technical conditions to increase the volume of shipments to Cuba and are preparing the corresponding contracts, without discussing the price for now," writes the newspaper that has had access to a copy of the message.
According to the Russia's Federal Customs Service, Russia supplied Cuba with $11.3 million in oil products between 2010 and 2015. In January – November 2016, oil products costing $740,000 were exported to Cuba, said Sputnik which doesn't say how the payment was made.
"Last September, several media reported that Cuban President Raul Castro had asked his Russian counterpart, Vladimir Putin, for a stable supply of crude oil and its derivatives in the face of economic problems facing Venezuela, the main supplier of fuel to the Caribbean island," since shortly after the late Hugo Chavez took office in 1999.
In a Havana Times article posted on Friday, journalist Vicente Morin reports that Cuba was receiving an average of 90,000 barrels a day from Venezuela and that the reduction of these shipments has in part led to a recession on the island.  Morin notes that an undisclosed portion of the Venezuelan oil, like the Soviet oil in its time, is sold by Cuba to third countries to obtain hard currency.
Sputnik further notes that the reduction of the shipments from Caracas forced Cuba to halve production at the Cienfuegos refinery run by a mixed Cuban-Venezuelan company.
Without knowing the terms of any expanded shipments from Russia, in so far as the quantity of oil and the way Cuba would pay for it, the significance of the report is hard to judge.
In the case of Venezuela, Vicente Morín, noted at least 30,000 Cuban professionals, mostly doctors, were contracted out to Venezuela per year with over 90% of their salaries going towards paying for the oil shipments to the Island.