Women Protest in the USA against Trump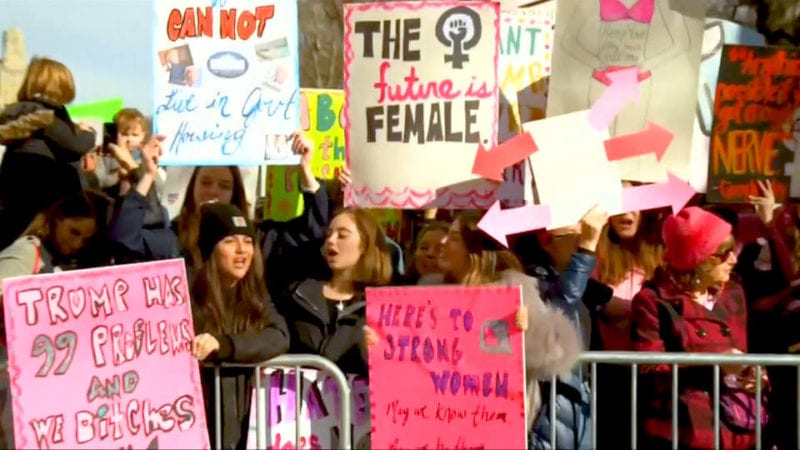 HAVANA TIMES – One year after Donald Trump took office and the backlash over his continuing headline grabbing racist and sexists insults, hundreds of thousands of women took to the streets over the weekend in protest.
Democracy Now reports that the marches come amid the nationwide #MeToo and Time's Up movements, in which women across industries and class and racial lines have joined their voices to denounce pervasive gender-based violence and to demand an end to sexual harassment and abuse.
In Los Angeles, tens of thousands of women protested, including Academy Award-winning actress Viola Davis.
Viola Davis: "Listen. I am always introduced as an award-winning actor. But my testimony is one of poverty. My testimony is one of being sexually assaulted and very much seeing a childhood that was robbed from me. And I know that every single day, when I think of that, I know that the trauma of those events are still with me today. And that's what drives me to the voting booth. That's what allows me to listen to the women who are still in silence."