Young Cuban Directors Show Works
Irina Echarry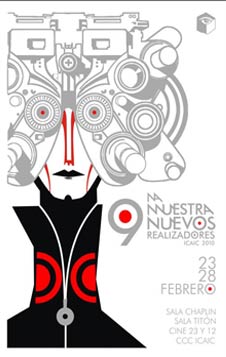 HAVANA TIMES, Feb. 21 – Every February, the Cuban Institute of Cinematographic Art and Industry (ICAIC) presents a special exhibition in which we can enjoy what's being done by the island's youngest film directors.
On this occasion, the 9th edition will take place from February 23 to 28 and will be dedicated to Humberto Solas, a director who undertook cinema without many technological resources or large budgets, but who had a lot to say.
Solas cleared the path so that another way of viewing film reality was accepted in a Cuba full of shortages and real obstacles in film production.
This is why the event is paying tribute to him with the screening of almost the entirety of his work, including "Lucia," "El siglo de la Luces" and "Barrio Cuba," in addition to other films and shorts about him or one of his especially interesting projects: the Gibara Low-Budget Cinema Festival.
There will also be parallel presentations of work from Argentina, the United Kingdom, Spain, the United States, Portugal, Belgium, Norway and Italy.
The jury is made up of prestigious Cuban arts figures, including Ernesto Daranas, the director of "Los dioses rotos" (Broken gods); Equis Alfonso, an important musician and producer of video clips; Roberto Ramos, a designer and scenographer who has done commendable work with the El Publico theater group; Ernesto Piña, the producer of the "Pubertad" (Puberty) series for teens, which itself has received several national prizes; as well as other editors and designers.
Themes such as insomnia, loneliness, hope, love, indifference and death will be present in this year's exhibition of productions by new directors, with recurring themes created in novel ways by the youngest in the world of cinema.