Yulieski Gourriel Gets First Start for the Houston Astros on Sunday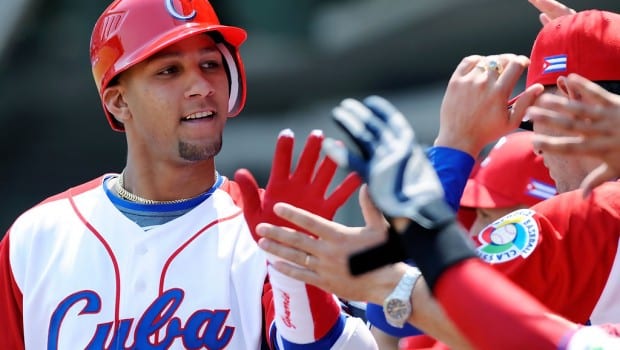 HAVANA TIMES — The top Cuban league baseball player before obtaining a major league contract is expected to get his first chance on Sunday with the Houston Astros.
Yulieski Gourriel has been playing in the minor leagues since shortly after signing a five-year 47.5 million dollar deal in July.
Playing on four different Astro farm clubs from the Rookie League to AAA, the infielder compiled a .250 batting average with two home runs, four doubles and 14 RBIs in 56 at-bats. His OPS was .691.
Astros manager Houston manager A.J. Hinch said that Gourriel will be in the Astros' lineup Sunday as the team's designated hitter. Gourriel normally plays second and third base.
Houston is currently in third place in the West division of the American League behind Seattle and Texas.  They are 4.5 games out in the battle for a wild card ticket.  The front office hopes that Gourriel will help in that effort.