Nicaraguan Priest Tells Ortega's Police to Stop Harassment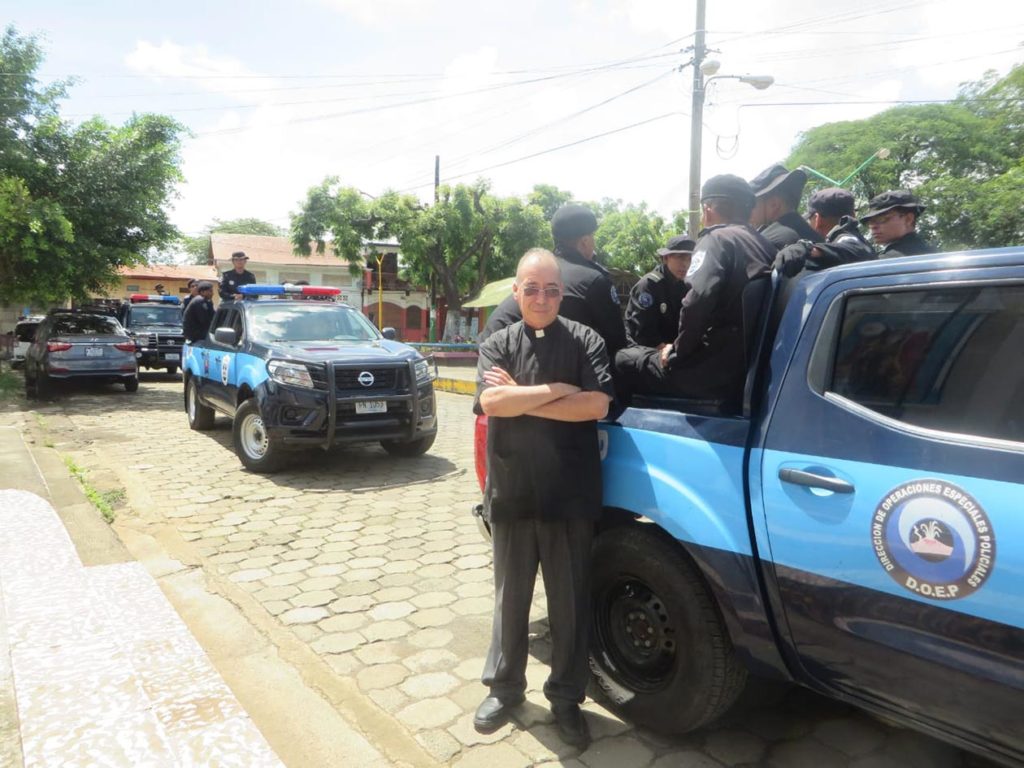 The priest denounced harassment of his Sunday mass and tells them: "I am calling on you to join the people of Nicaragua."
By Franklin Villavicencio (Confidencial)
HAVANA TIMES – Minutes before the Sunday mass began at the Saint Michael Archangel church, in Masaya, the parish priest Edwing Roman confronted the dictatorship of Daniel Ortega that maintains a siege around the temple. "I am calling on you to join the people of Nicaragua," expressed the priest, after giving them a blessing.
"You are not the culprits. They put you there, enduring thirst, bearing the rain and we know that in Nicaragua there are not sufficient jobs. You are our brothers and I pray for you," added father Roman after being interviewed by an "Articulo 66" (Article 66) journalist.
Throughout the morning of this past Sunday, the Saint Michael Archangel Church was besieged by several patrol vehicles of the National Police. The priest assured that these actions are happening every day.
"It is a symbol of weakness of the dictatorship, wanting to appear to have a certain strength which they do not have in the Nicaraguan people. This is what the dictatorship presents, harassment, wanting to frighten the people of Masaya and of Monimbo," he said in a live broadcast, where he recalled that in Nicaragua "there is no religious freedom."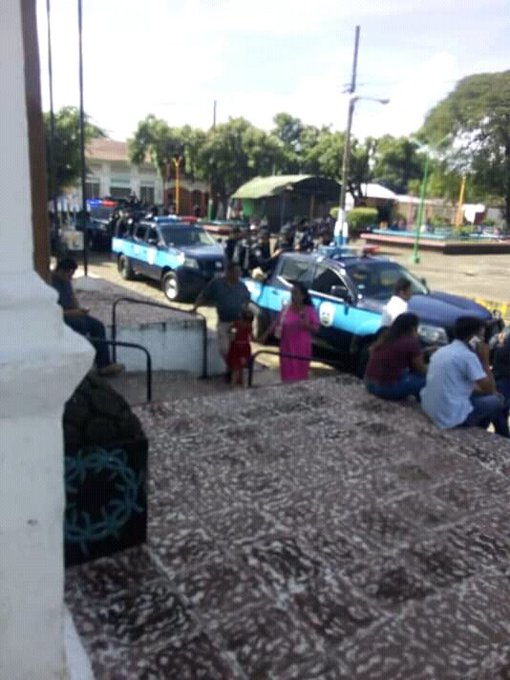 "I do not confront the youth; I confront a dictatorship of which they are victims. I call on them to join the people of Nicaragua," added father Roman.
Aid Collection
In the mass were present some of the released political prisoners who were packaging some provisions that Nicaraguans took to the church on Friday and Saturday, in a collection of food and medicines to be distributed to 139 political prisoners. In Masaya, the food supplies were stockpiled in the Magdalena and Saint Michael Archangel Churches, which were besieged by Ortega's Police.
For Masaya's "self-organized" movements, Father Roman was an important humanitarian figure after the April civic outbreak, because he opened the doors of the Saint Michael Church to care for the wounded by the repression unleashed by the Government's paramilitary groups. The priest has denounced harassment, attempts to criminalize them and attacks led by Ortega's supporters.
In June, the US State Department published a report on "International Religious Freedom" that documents the religious persecution in Nicaragua. The report mentions attacks against the bishops Abelardo Mata and Silvio Baez, the latter remains in Rome on orders from the Vatican.