Nicaragua's "Nobel Prize for Water"
By Anagilmara Vílchez  (Confidencial) 
HAVANA TIMES — Pedro Alvarez didn't have balloons. Unlike the rest of the kids on the street who were throwing water balloons, Pedro could only find his grandfather's linen handkerchief to play with. He thought he could catch water in the piece of cloth and throw it like the other kids did with the rubber balloons. To his surprise, the water ran right through the handkerchief. Unbeknownst to him, at only five years old, Pedro had filtered the water that came out of the faucet. Nowadays, he does the same thing; only now, instead of linen, he uses nanotechnology.
As a George R. Brown Professor of Engineering at Rice University and director of the Nanosystems Engineering Research Center on Nanotechnology-Enabled Water Treatment (NEWT), Alvarez has been recognized at least 30 times for his research in water treatment from 1991 to 2015, including the Clarke Prize for Excellence in Water Science and Technology Research. This prize is known as the Nobel Prize for Water in the United States. Born in Masaya in 1958, Pedro José (Peché) Alvarez is now a doctor of Environmental Engineering and a professor who has been praised for his "excellence in teaching." His work on the environmental implications of the use of nanotechnology are among the most cited in scientific research, and have been highlighted in publications such as The New York Times, Forbes, and The Houston Chronicle.
Alvarez is a world traveler who watches Casablanca every two years. He loves classic rock and roll; for him, there's no debate between the Beatles or the Rolling Stones – he loves them both. When he thinks about Nicaragua, he misses the clear skies free of skyscrapers, the playful nature of his people, and pork skins with cassava.
"I had a happy childhood"
Pedro Alvarez has spent a lot of his life traveling. His father was an engineer for Shell Oil Company, and spent a lot of time moving from one country to another. Pedro went with him. This meant he changed schools quite a bit, and Pedro spent a lot of time being "the new kid."
In all his travels, one Argentinian school sticks out. At the end of the 60s/early 70s, he studied at El Salvador High, whose headmaster happened to be the Jesuit priest Jorge Mario Bergoglio. "I had the honor, the luck, of having Pope Francis as my headmaster", says Alvarez. He remembers Bergoglio as a "soccer lover" and "very friendly."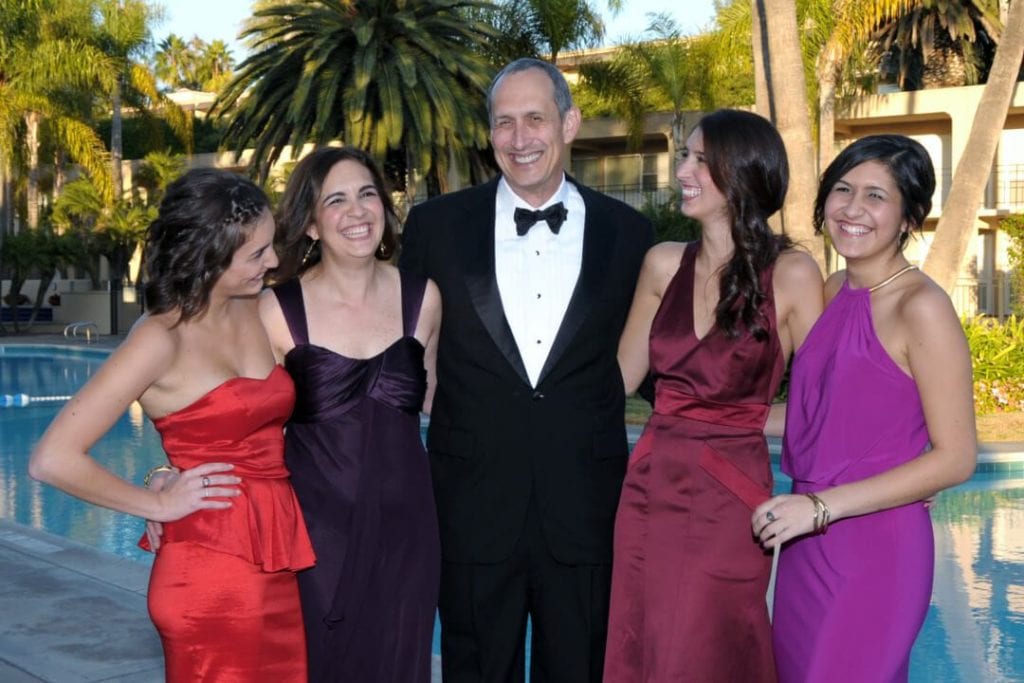 Alvarez spent his last years of high school in Nicaragua. He graduated at 16, and admits that "all that moving around really influenced my personality and made me a person who could adapt easily to different circumstances."
Later he moved to Montreal, Canada. There he graduated from McGill University with a degree in Civil Engineering. He met other Nicaraguans there and stayed until the cold weather made him decide to leave. The warm, idyllic landscapes of California sounded attractive to him, so when he was offered a job there as an environmental engineer, he jumped at the chance.
At first, Alvarez was more inclined to work with numbers, structures, and physics, but slowly he began to realize that he was most passionate about chemistry and biology. He left unfinished a Master's program in hydraulic structures in Canada to go evaluate the potential environmental impact associated with the detonation of long-distance missiles. His job was to protect water sources related to the construction and operation of these missiles. After four years of this, he began to feel like he was stagnating professionally. "I wanted greater intellectual challenges," he says. With the support of his wife, Adela Solórzano, they loaded up everything they owned in their Honda and headed to Michigan.
Alvarez got a Master's and a Doctorate in Environmental Engineering from the University of Michigan in Ann Arbor. There he broke two records: he finished his doctorate in record time, and graduated with the highest GPA recorded up until that time. Both degrees normally took students between six and seven years to finish, and he graduated in three and a half. The birth of his two daughters and the loss of his advisor forced him to speed up. "Having kids is a huge motivator- it's a total shock to the system," he says laughing.
While he studied, he published scientific articles, played soccer (he plays forward and is a fan of River Plate), and worked in and out of the university to make money. He taught, graded exams, and did some consulting.
After finishing his studies, he had his pick where to teach. He had some potential mentors in Iowa, so that's where he decided to go. He was 32 at the time.
"The secret to success, in my opinion, is being able to align your passion and your work," he says.
He hit a lot of home runs in Iowa. He was invited to give conferences in universities in Europe and Asia. His work focused on developing sanitation mechanisms for sites that had been contaminated with bio-hazardous waste- these systems used "bio-remediation," which is the "use of microorganisms to restore the environment or to treat materials." He has written two books about this, one of which is the only existing book in Spanish about the topic.
Being a pioneer in this field made it easier for him, he insists. He was an associate professor, and he took many risks, choosing projects that were highly likely to fail, but if they worked, would be a huge success. He started working with other professors, some of whom he had met playing soccer. That's how he became an honorary professor in Brazil and China. When his father, who lived in Nicaragua, was diagnosed with cancer, he decided to move to Houston. There he accepted an offer from Rice University. That was 12 years ago.
During that time, Rice was "the epicenter for nanotechnology, and when I learned what it was and how it had the potential to revolutionize many industries, including the water industry, I said that was a bandwagon I needed to jump on." Alvarez explained that at that time, nanotechnology had been used mainly in the electronics industry, or in medicine. "It occurred to me that we could use it to clean water, too."
On science and economics
"My heart belongs to Nicaragua, whether that brings me joy or pain, because that's my homeland. It has always been my homeland, no matter how many different places I've lived in. I've never stopped thinking about and loving Nicaragua," he exclaims.
At Rice, he leads a group of Engineers without Borders that builds footbridges (or any other type of useful project) in Nicaraguan communities. The EWB group consists of teams that visit Nicaragua in different times of the year, which gives Alvarez "a professional excuse to visit Nicaragua regularly. I support the EWB groups, and I also have very close ties with the Science Academy."
He is one of many Nicaraguan scientists scattered around the world that the Nicaraguan Science Academy has brought together through collaboration networks that offer training and development for in-country Nicaraguan scientists who are currently doing research, as well as for young aspiring scientists. Alvarez believes that a country's economy is based on knowledge and education. His objective is to promote education as a way of improving social conditions. "In today's global economy where you need to access new markets to be competitive, it's necessary to offer products with added value, and science and technology allow you to do that. That's why I have faith in the Nicaraguan Science Academy."
A small army
Even though he teaches classes three times a week and serves as a student adviser, Alvarez is more dedicated than ever to the Nanosystems Engineering Research Center on Nanotechnology-Enabled Water Treatment (NEWT). This center has attracted attention from the likes of NASA and UNICEF, as well as the oil industry and governments that are looking for help to recycle and reuse wastewater.
"We try to develop solutions for small players, such as water purification for remote rural communities, as well as projects that allow us to use non-conventional water sources, like the ocean," he explains.
The idea is to multiply and share knowledge. Alvarez believes in the shared responsibility to bring clean water to impoverished areas, and the need to demonstrate that this resource can be a tool of development. "Not only is it the right thing to do, it is also something that can generate income and can create jobs to export technology."
In water purification, nanotechnology wages a microscopic war, which is selective and uses no chemicals. Tiny agents attack contaminates like arsenic, using magnetic force. Solar power is also a tool, where photo-thermal particles are activated to desalinate water. These tiny warriors are developed in a laboratory that work with different industries to produce them en masse.
"To be influential in the water industry- an industry valued at 800 billion dollars a year- you have to collaborate with big companies," Alvarez asserts. NEWT directs the research, and big companies see a moneymaking opportunity and pay the center $25,000 a year to have access to their research results. The goal is to collaborate and perfect the projects that are born in the laboratory. Projects that Alvarez hopes to one day share with Nicaragua.
"I still have that childlike wonder, to see something new that makes my jaw drop. I still have that hunger to experiment, to discover new things, to open that box that's never been opened, to see what comes out, and analyze it," he says.