OAS and Ortega Agree to 3-Year Plan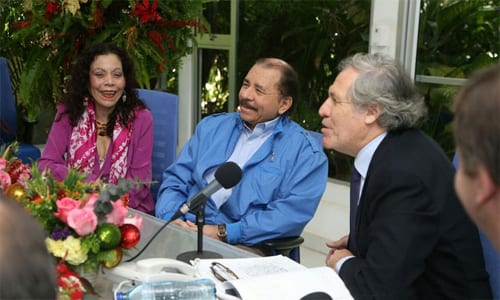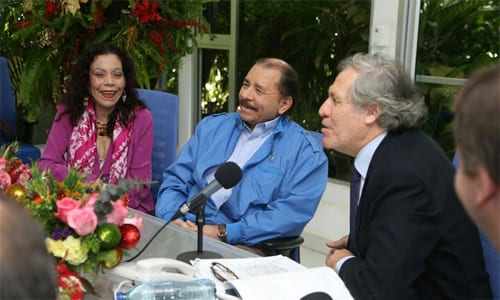 HAVANA TIMES – The Nicaraguan government and the Organization of American States (OAS) have agreed on a joint three-year plan to "strengthen the country's institutions", including the monitoring of the municipal elections to be held later this year, according to a joint official document released today, reported dpa news.
The OAS published in full the report (in Spanish only) signed Friday by its Secretary General Luis Almagro and newly appointed Nicaraguan Foreign Minister Denis Moncada.
Among other commitments, the parties agreed to develop an agenda with specific tasks for the next three years, including follow-up on the municipal elections later this year.
The OAS pledged to "accompany" those elections, while the government promised "to continue strengthening electoral institutions in accordance with regional standards."
The text did not refer to the demands of the opposition, which was excluded from the last general election in November 2016 and whose leaders called the process "a farce" and demanded a new election.
The OAS and the Government agreed to meet again on February 28th to sign a "memorandum of understanding" detailing the technical work included in the agreement, including the updating of the voter registration rolls of Nicaragua.
Almagro visited Managua on December 1, where he met with President Ortega after listening to leaders of political parties and civil society organizations that held a protest rally against the government.
Daniel Ortega, 71, was re-elected for the second time in the November 6 election, and on January 10 assumed his fourth presidential term, the third consecutively.
The Broad Front for Democracy (FAD) and other opposition organizations had asked Almagro to intercede with the government to annul the elections and conduct a new process in 2017.