A Fruitless Complaint against Cuban State Security Agents
Luis Rondón Paz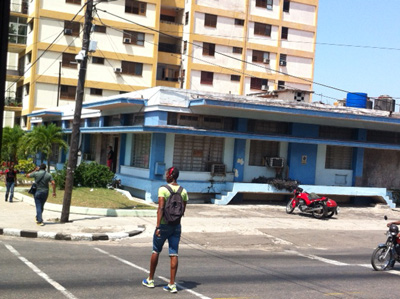 HAVANA TIMES — This past June, I was again contacted by two State Security officials who warned me of the dangers I could become exposed to if I attended places in Havana where "political activities sponsored by the enemy" were held. They also tried to persuade me to act as an informant for them.
Out of naivety, I agreed to talk to them this time around, even though they had tried to deceive me, introducing themselves as journalism students over the phone. The damage had already been done. We talked and I told them I would think about their proposal to "continue our conversation."
It seems they took what I said very seriously, because they started calling me and insisting on a meeting almost every day. Faced with this situation, I asked some friends for advice. My friends suggested I ignore them and, the last time they called, I made it very clear I wasn't interested in talking anymore, suggesting they use proper legal channels to contact me.
Thinking about how to prevent any future attempts at contacting me (and avoid the terrible feeling of thinking someone is playing with your head), I sought legal counsel about my case through a legal and cultural initiative called the Alianza Unidad Racial ("Racial Unity Alliance").
On July 28, after receiving counsel, I decided to lodge a formal complaint at the Military District Attorney's Office located at the intersection of Tulipan and Boyeros, Havana, in the hopes that, after telling them of my uncomfortable situation, I would be left alone.
Unfortunately, my complaint yielded no results, because, according to the officers there, "State Security agents have every right to call you as many times as they deem convenient, particularly if it's to warn you that you could be getting into trouble." They also said I should be grateful, for they were looking after me. "How lucky I am, I have several body guards, all to myself," I thought.