Being Cuban in South America
Luis García de la Torre*
HAVANA TIMES – At least in Santiago de Chile, it is very comfortable to be Cuban when people invite you to a place to eat and drink. Although commenting with other friends who live in other latitudes have told me they have experienced the same thing.
You always land on your feet for a simple reason: wherever you go you find people who have left or right wing tendencies. All people like to decide their lives, their readings, fashions, vacations, and professional inclinations, depending on whether they are from one side or the other and they always let you know.
It is that habit of propaganda preference that makes a Cuban always fall on his feet. If you go to a place where everyone is from the right, you can see it at first sight, and they ask you where you are from and you mention the name, the exclamation or at least the applause fill you with happiness since the subject is: " It's good that you left "," communism is the worst! "," Come sit here and try this out, something that Castro does not let you have! ","Welcome to the opportunities! "And an endless string of etc.
All emotions on the same string. For what you already know, you will spend the time with them full of delicious food, drinks, beers everywhere in summer and spectacular wine in winter, cigars of any brand and all will be your friends and you can "count" on them the rest of your life in their country.
If you get to a place, you take a look and can easily tell if it is a left wing gathering. You then know that it will be joyful and at the same time the deification of Cuba and its regime, through your person. "What good health for free! "," what quality education and without paying, is what would be needed in this country "," Cuban that the island is beautiful and full of joy "," I have several photos of Che and even stickers on my refrigerator "," I love Silvio Rodríguez "and another infinity of others, of Fidel, no longer Castro as with the rightwingers.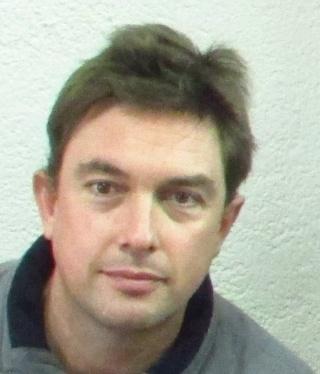 If someone dares ask you why you left and you throw out your truth, it's as if you said that because of the heat, because it doesn't matter, you are the magic symbol of what must exist on this planet, Cuba with its Revolution that they totally support for their consciences, and the world. They keep letting you know they are on the left while they drink, eat, walk and consume what a Cuban from the island hasn't for almost sixty years. But with that support everything is going well and I'm on the left. They flatter their capitalist taste in the appearance of supporting the symbol.
Then you see that from one side or another are at the beginning and end, all night, people enjoying the rich foods, drinks, beers in summer, wines in winter, cigars and all will be your friends, that day in that place.
The next morning, or in the afternoon that has often happened to me, you wake up with a tremendous hangover in a beautiful room, after spending it super with tremendous enjoyment all the early morning, with one of the beautiful women that was there, whether we are on the left or the right.
*Text pertaining to the book in process Brief and light chronicles of a worm from Havana in Santiago de Chile.