Rogelio Manuel Díaz Moreno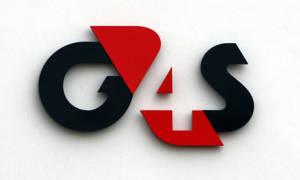 HAVANA TIMES — Internationally recognized agencies such as Amnesty International and Scotland Yard have undertaken an investigation into individuals who allegedly participated in acts of torture carried out in Cuba.
I came across this startling bit of news in the British newspaper The Independent on January 14. There, I read that the British human rights group Reprieve submitted a report to the renowned police agency, asking that it investigate a British company for alleged complicity in extremely serious human rights violations.
The accused company is named "G4S." The British government, the newspaper adds, has been investigating G4S for some time to determine whether it has violated principles established by international conventions. According to the charges, the company offered administrative services to a harrowing prison, notorious for its abuses and for confining human beings without previous or due process: the United States' Guantanamo Naval Base.
As you may recall, at the beginning of the 20th century, the United States forced Cuban leaders to accept dishonorable conditions as a requirement for proclaiming independence. Allotting the United States lands for naval bases was one of those conditions, and one of them was set up in the easternmost province of Guantanamo. After 1959, Fidel Castro's government condemned the treaties but the situation has not yet been resolved.
When former US president George W. Bush launched his "global war on terrorism," he ran into the problem of having taken many people prisoner. Most of them were captured in Afghanistan and did not enjoy the rights commonly granted war prisoners. Keeping them in Afghanistan was complicated because of continuous attacks by insurgents, logistics and other factors. The prison in the Guantanamo base offered the Pentagon a number of advantages.
Years before, the densely-mined area around the base had been the stage of rather tense moments. A pair of Cuban coast guards lost their lives there. The many people who left the country illegally in 1994 also headed in that dangerous direction. At the beginning of the 21st century, however, the most heated tensions between the US Army and Navy and their Cuban counterparts had been left behind. Military forces from the two countries maintained certain levels of cooperation in migratory issues and other areas, very discretely, to be sure. Several hundred Afghans and a handful of people of other nationalities or living in England and other countries where whizzed over there. Some were simply poor bastards who didn't even belong to the Taliban but were at the "wrong place at the wrong time."
What came after is well-known, but only to those interested in these issues. The Guantanamo Base prison was soon witness to actions described as harrowing affronts on the principles of democracy by several, prestigious international institutions, such as Amnesty International (AI). AI was one of the institutions to demand an investigation into the role played by G4S and its complicity with these actions.
According to The Independent, there are still 127 Guantanamo prisoners who have never been tried and some who have never heard any concrete charges against them. In recent months, more reports of abuses (such as force-feeding techniques) have come to light.
The Obama administration committed to closing the opprobrious base. However, reaching this goal has become more and more difficult and it has met with much resistance among the country's elites. Evidently, many politicians think that keeping these prisoners under these debasing conditions is plausible and hope never to be held accountable for them. Perhaps Great Britain may manage to punish at least a handful of the many who are responsible around the world.