Cuba Is One of the Safest Countries
Elio Delgado Legon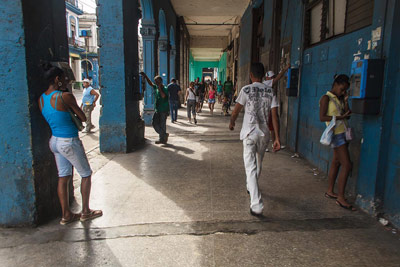 HAVANA TIMES — Though some refuse to acknowledge it, the positive results of the social transformations undertaken in Cuba following the triumph of the revolution in 1959 are plain to see and within everyone's reach.
Many aren't aware of these changes because they take them for granted – over 70 percent of Cuba's current population was born after the revolution and did not experience what came before.
Cuba's past, which resembles the present of many countries in Latin America and other parts of the world, was fraught by every imaginable calamity. I will mention only some, to enlighten the younger readers and refresh the memory of those intent on denying what cannot be denied.
The illiteracy and low level of schooling in which Cuba's population was maintained was one of the great obstacles to development. This was coupled with high unemployment and the precariousness of work in the countryside, where there was a certain degree of abundance only during the short three months of the sugar harvest. Because of this, most of the Cuban people lived in abject poverty, completely uncertain about their future.
That economic panorama made it impossible for the country to even consider developing a tourist industry, which would have been a significant source of employment and a means of securing hard currency for the country.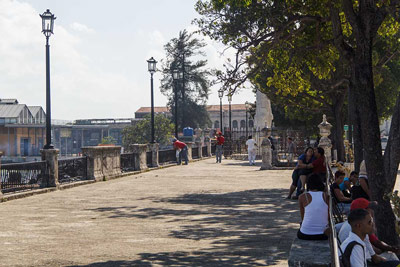 Tourists, for their part, were not much interested in visiting a country which, in addition to the poverty they saw everywhere, was characterized by great insecurity and violence, perpetrated by both the police and bands of gangsters, who could begin exchanging bullets at any moment.
That was the atmosphere that prevailed in the country during the presidencies of Ramon Grau San Martin and Carlos Prio Socarras, from 1944 to 1952. As of March 10, 1952, following Fulgencio Batista's coup d'etat, the situation worsened: those who had been gangsters became part of the dictatorship's repressive apparatus, and no one felt safe anywhere.
Today, Cuba's situation is diametrically opposed to this. One can walk down any part of the city at any time of day without fear of being attacked. The police work to guarantee the tranquility of citizens and the safety of those who visit Cuba as tourists.
One breaths an atmosphere of peace and safety in Cuba today. There are no gangs, no drug dealing, no homeless children harassing tourists. Nor do we see anti-riot squads launching tear-gas canisters or aiming jets of water at crowds of protesters.
The terrorist actions which aimed to destabilize Cuba for many years and cost thousands of lives have been neutralized thanks to the skill of Cuba's intelligence and security forces.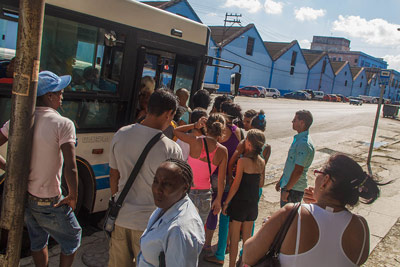 Visitors to Cuba enter into friendly and courteous exchanges with the locals. One can ask anyone on the street for directions and they will gladly oblige, for Cubans are friendly by nature.
Cubans are no longer the backward and illiterate people they were before 1959. Today, they are a cultured people who can engage a visitor and speak to them about practically any topic.
I am not saying Cuba is paradise on earth. Like anywhere else, there are delinquents who take advantage of the unwary. However, in comparison to other countries such dangers are insignificant.
The professionalism of the police and other law and order institutions guarantees the safety of Cuban citizens and of everyone who visits the country as a tourist. I can honestly say, without fear of contradiction, that Cuba is one of the safest countries in the world.