Cuba Moves Towards Professional Sports
Rogelio Manuel Diaz Moreno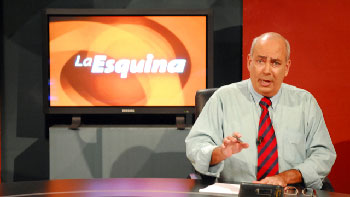 HAVANA TIMES — During a recent airing of the radio program Tribuna Deportiva ("Sports Tribune"), well-placed journalist Reinaldo Taladrid announced that a professional sports system for Cuban athletes will be created in the country.
Cuba's National Sports, Physical Education and Recreation Institute (INDER), responsible for managing all sporting activities on the island, is being restructured as part of the reform process which the whole of Cuban society is being subjected to today.
The plans discussed involve paying athletes higher salaries and having them expressly occupy professional positions within their fields.
To date, Cuban athletes have been paid on the basis of contracts with non-sport State companies. These athletes do not actually have to work at these companies in order to be granted so-called sports leaves. The Cuban government maintains this situation in order to label Cuban athletes as "amateur" (including high-performance athletes).
Those athletes with outstanding performances at international sporting events receive incentives in hard currency and, in some exceptional cases, a home and automobile. These earnings are still not enough for many, and this has led many talented athletes to emigrate to more developed nations.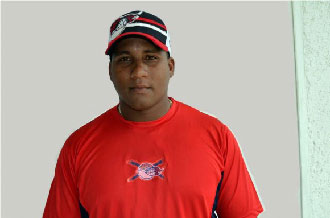 Sports Tribune journalists agreed that economic considerations are the main driving force behind this exodus, and that Cuban sports are not exempt from the reforms process taking place in the country.
The heavy investment in high-performance sports inherited from the Soviet era has been drastically reduced. In addition, it is unlikely that companies now being asked to generate profits should want to continue paying the salaries of individuals who produce nothing.
Cuban sports aficionados, upset about the notable drop in Cuba's performance at international events, have demanded that Cuban athletes be authorized to enter into contracts in other countries and retain the right to represent Cuba at world and Olympic sporting events.
To date, this proposal has been categorically turned down by INDER. High-performance Cuban athletes who choose to emigrate are considered traitors and denied the right to represent Cuba at sporting events.
Even maintaining ties with these athletes can bring about problems for anyone living on the island, despite the willingness of many émigrés to put themselves forth for consideration when Cuba issues a call for participation for a sporting event.
The recent experiences of Alfredo Despaigne and two other Cuban baseball players in the Mexican professional league appear to mark the beginning of a new stage of closer relations with international professional organizations.