Cuba Then, a Photo Book Collection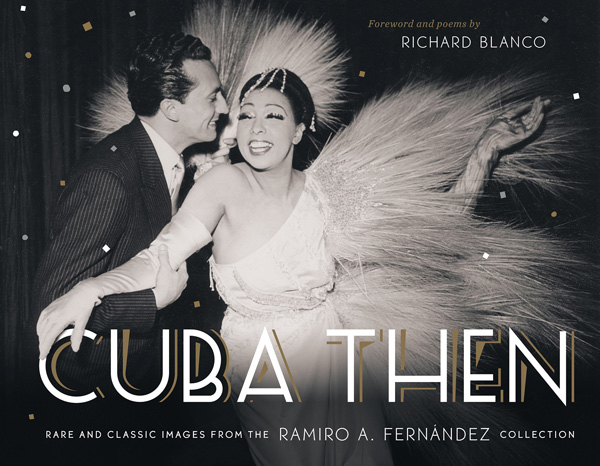 By Dawn Gable
HAVANA TIMES — Ramiro A. Fernandez certainly chose the right photo from his "rare and classic" collection to use as the cover of this 288 page picture book. The 1952 signed print of entertainers Josephine Baker (French) and Ernesto Bonino (Italian) is arguably the best photo in the book, esthetically speaking, and gives the potential reader a fair warning of what to expect inside.
What's inside? An overabundance of scantily clad starlets, entertainment and sports stars, studio poses of wealthy little children (boy with toy horse, boy with puppy, girl on swing, boy in sailor suit), well over a dozen 19th century seated portraits of god-knows-who, and of course a short obligatory series of cars.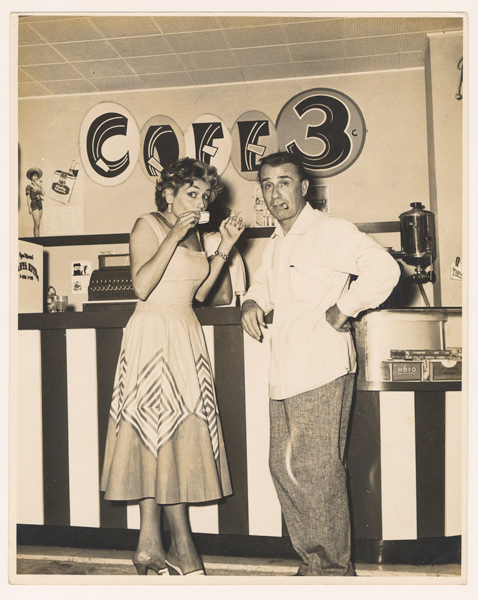 The book falls short on photos catching people in the act of living. While there is the occasional image of a vendor or laborer, most of these are posed shots as well, leaving the pages dry and lifeless. Quite a disappointing assemblage from "one of the largest [image collections] outside of the island nation."
The organization of the book is an unsolved mystery. Pages flip from 19th century portraits of elite youth dressed for carnival, to Che Guevara playing chess with rag-tag soldiers in 1964, followed by a tamales vendor seemingly posing for an advertisement in 1953. Random.
Save for his short and interesting biographical introduction, the author seems to have no story to tell. No understanding, beyond the visible snap instant, of those populating his collection. To be fair, perhaps it was never his intention to paint a picture out of his photos. But the title of the book suggests otherwise.
The rare treats I found among the lot were a couple of panoramic views of Havana before the turn of the century. These were simply fascinating and made for a few fun minutes of playng "what's there now?" with a friend.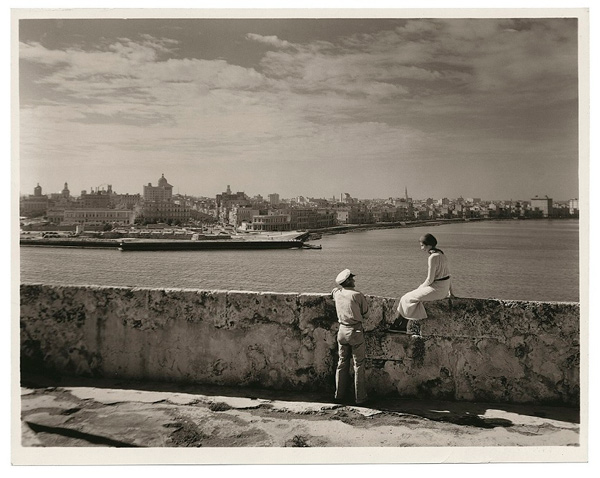 All in all, it took me the whole of 90 minutes to peruse the book from front to back cover, including reading the poetry by Richard Blanco, the poet of Cuban decent who recited at President Obama's second inauguration. His lines here seemed to be awkwardly forced into the overall composition.
The best I can do is recommend that you thumb through the pages while hanging out at your local book store waiting for your favorite beverage to be brewed, but then put it back on the shelf and save your money for a refill.
Cuba Then: Rare and Classic Images from the Ramiro Fernandez Collection
Introduction by Ramiro A. Fernandez
Forward and poems by Richard Blanco
The Monacelli Press (April 15, 2014)
http://www.amazon.com/Cuba-Then-Classic-Fernandez-Collection/dp/1580933831/ref=sr_1_1?ie=UTF8&qid=1396216634&sr=8-1&keywords=cuba+then