Cuban Agriculture… What a Shame
By Aurelio Pedroso (Progreso Semanal)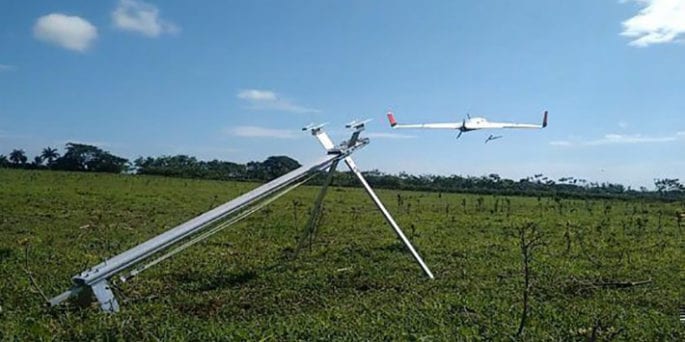 HAVANA TIMES — I have read in our national press that drones will soon be used in farming, a technological privilege which very few developed countries in this world have, and I couldn't help but think about two people: the mythical Don Corleone and my friend Tania.
I thought about the Don because of that "it insults my intelligence" phrase, and my fraternal friend came to mind because while she has to send malangas from Havana to Las Tunas to feed her grandson (and that isn't a grandmother being fanciful). Cuban agriculture needs to fly its flag at half-mast and stop importing, for example, this cucumber with an onion at the end, once and for all.
And the authorities responsible for this sector shouldn't go red in the face because someone with over six decades of experience hasn't done anything at all in favor of agricultural work and production.
Ever since those days in the early '60s of cotton picking in the fields of Camaguey, to planting windbreaks in the then renamed Isle of Youth, we continued with our sugar harvests (the '70 harvest as an example), as well as razing many hectares of fruit trees just outside Havana to make space for the famous Caturra coffee tree project to be grown in the flats without shade for those small Piccolino tractors to do the harvesting. There was also the sowing or collection of potatoes in the neighboring town of Guita de Melena, among other certificates which are proof of several generations working the land.
In conclusion, we have done what we have been ordered, guided, invited or suggested to do. However you want to name it. But to tell you the truth, the results couldn't be any more disastrous.
It's true that the extended drought we've experienced has caused a great deal of harm. My father, from a farming background, was very clear on that. When we used to go to my grandfather's ranch, he would ask every passer-by or relative he came across whether it had rained in the area. Unacceptable rainfall is an excuse and there are dozens of excuses.
And seeing as I'm already mentioning my father, let me tell you a small allegorical anecdote about this matter. He used to fill my budding brains of a child with the repeated story of "What scumbags these imperialists are, they buy potatoes from us and then they sell us fries." My old man, gosh.
For the record, I would like to establish my absolute respect for these men of science who are studying and creating the best genetic strains of sugar cane or this prodigious and savior sweet potato at different research centers. It would also be unfair to not mention the great Cuban cook, Nitza Villapol, who has taught our mothers so many secrets. Right now, I'm not sure whether the "orange peel beefsteak" was her invention or not.
Cuba's agricultural problem is strategic. The country's highest political leaders have recognized this on more than one occasion. And if it really is a strategic problem, then the strategy needs to be reviewed, even though it might seem like a tongue twister.
And to end, the cries of pushcart sellers (who aren't allowed to park and need to be constantly moving) announce as loud as they can their lemons for 50 pesos per pound. A necessary and painful evil. The same as going to see the proctologist or similar at least. And I ask myself, how are these advances going? How much would a pound be if it was harvested by a robot, which is also on the Ministry of Agriculture's agenda?