Cuban Internet in Times of Totalitarianism
Once again, the State (which in reality boils down to the government, here in Cuba) will determine not only what goes against the public interest, but also against morale and decency.
By Alejandro Armengol (Cubaencuentro)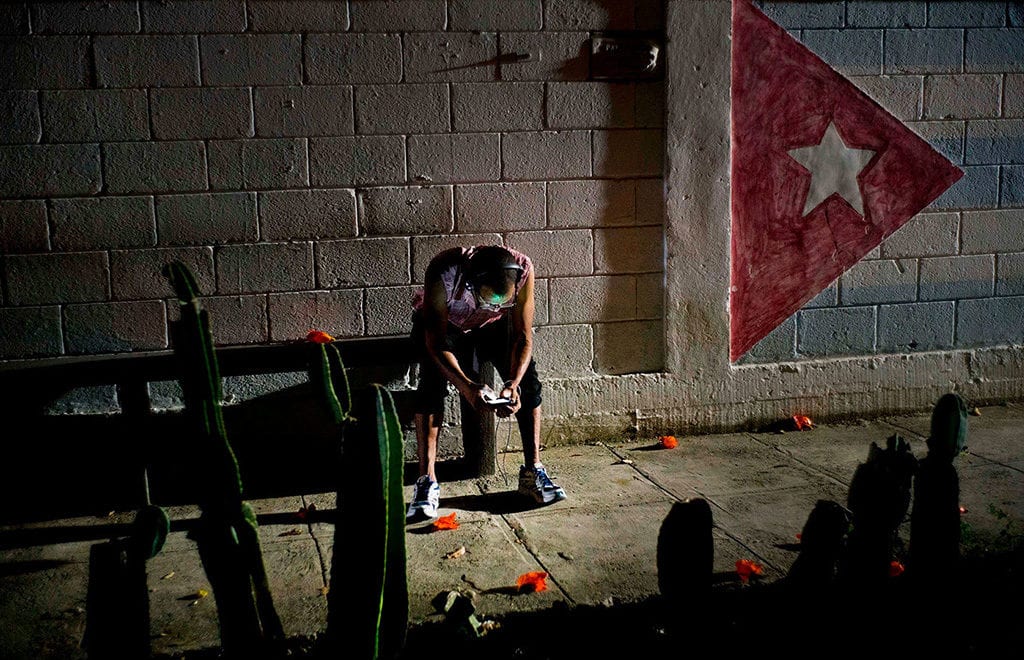 HAVANA TIMES – If you stop for a moment and read, watch or listen to speeches made by Cuban president Miguel Diaz-Canel (let me just say, I know how much effort this takes), you normally watch a combination of statements, "suggestions" and dictates which sometimes make it clear that this is the heir of the Castros' totalitarian legacy, while other times, everything he says are essentially the concepts of a technocrat. Cuba balances on the edge of a precipice between both extremes.
The regulations published in the Cuban Republic's Official Gazette last Thursday "about the computerization of Cuban society", which will come into effect on July 29th, are a good example of this.
The Cuban government stresses that this is just a matter of "legal regulations that allow the implementation and legislation of the new computerization policy of Cuban society, which was already passed in 2017."
So, this is not anything new according to the government, it's just more of the same old, something which had already been passed two years ago.
This literal interpretation, which is what they want to communicate, is far from reality in many key aspects.
It has more to do with "standardizing", converting a policy which has been developing over some time (which official statements don't deny), by force at times, into a legal document, set into stone with a code of offenses. However, like with anything here in Cuba, there are grey areas and blurred lines, which allow the classic advance/relapse that has defined the Cuban situtation, in economic, social and political terms, for decades.
This gives us at least three possible interpretations of these legal regulations.
The totalitarian reading
According to the Cuban government, this legal framework is meant to "increase technological sovereignty for the benefit of society, the national economy, security and defense," and to "counteract cyber-attacks."
If this language reminds you of when Fidel Castro was in power, what comes next is even worse because it threatens to penalize the "dissemination of information, via public data sharing networks, which goes against social interest, morale and people's decency and integrity."
Once again, the State (which boils down to the government in reality, here in Cuba) will determine not only what goes against social interest, but also morale and decency. That's to say, that this State is going beyond the principals of national security and social integrity and is also looking out for "the individual's decency and integrity". It does so as an absolute power, not as a code of conduct with its balance of institutional powers and counterweights. Regulations dictated by this State/government/church (Party) which has been ruling in Cuba for decades.
They are looking to disguise control and censorship as a "methodology for computer security management throughout the country."
Its totalitarian style moves on with further prohibitions: the inability to "host a site on servers located in a foreign country, other than servers that mirror or replicate the main site servers located in national territory". It calls for "priority" use of open-code and national apps on mobile phones sold in Cuba; an app for "all e-commerce"; and the obligation for legal persons to use Cuban antivirus or a foreign one authorized by the Ministry of Communications (MINCOM).
This entire series of measures, where control, audit and privacy violations, link to a clearly outlined commercial ambition, framed as the objective of "increasing technological sovereignty" and "safeguarding security principles" of Cuban society.
Diaz-Canel, who is now the person pushing forward the beliefs of Fidel (Raul) Castro in the internet age, the president who sometimes refers to ideological rhetoric and invokes it at other times (such as his speech at the recent IX UNEAC Congress, taking Fidel's 1961 "Words to Intellectuals" speech as inspiration, deity or muse), but always reaffirms the practice and catechism of the regime established in January 1959.
Economic reading
The ban on Cuban websites being hosted on foreign servers, stipulated in subsection "F" of Decree-Law 370, rang alarm bells at independent news outlets, blogs and digital sites managed by activists, for good reason too. But then, the Ministry of Communications specified that "in the case of natural persons, it refers to national platforms and apps that are being offered on the Internet and used by Cuban citizens, it doesn't refer to blogs, personal or news websites."
The measure is meant then for websites that advertise accommodations for citizens and tourists, where buy/sell ads appear, and others that advertise private restaurants and services and goods in general.
The main objective here is fundraising, by the rentier State, with different e-commerce channels online, although the fact that the Decree-Law is a law in force leaves the threat hanging over bloggers and independent news sites' heads, as the MINCOM "explanation" can be cast aside at any time or amended.
Uncertainty and censorship
Once again, the Cuban government is casting out a hodgepodge where alleged good intentions are combined with the objective of clinging onto power via change as a disguise and not as real change for the country.
The State's omnipresence doesn't only magnify its reach (why does the State have to decide what antivirus I use on my computer?), but also the details: national apps and not "foreign" ones.
Under the appearance of a legal framework which seeks to promote the Cuban IT industry of programs and apps, with the state-led company as the "protagonist", but "also being complemented with the participation of non-state-led initiatives," another form of repression is being consolidated.
For example, disseminating alleged information against "morale and decency" will be punished with a 3000 Cuban peso fine, as well as the confiscation of devices and the closure of facilities where these cases are discovered. However, the ambiguity of the Decree-Law leaves it unclear what path will be used for different ends. We will have to wait for the code of regulations that dominate this Decree-Law to be published, to have a better idea if we can. Although the Cuban government's legislative history is full of examples of laws and regulations which have been maintained in an ambiguous framework for years or decades, which enables its application or discard depending on the situation.
The need for regulations and laws in any society is undeniable, but in Cuba's case (as in any totalitarian government's case) it the way these are used and twisted that counts.
Ever since Raul Castro came into absolute power, the Cuban government has placed greater emphasis on writing up a legal code (written and supposedly discussed with the population), which exceeds the years of Fidelista improvization and allows the formulation of a Rule of Law, which is only a formality. However, such a legal system normally excludes an imperative condition: that any power granted by and to the government is also limited by the Law, which not only conditions its form but also its content. That is not the case in Cuba, where vagueness, doubts and fear have been used as tried and tested tools of repression.