The Cuban Foreign Minister's Inexcusable Support of Ortega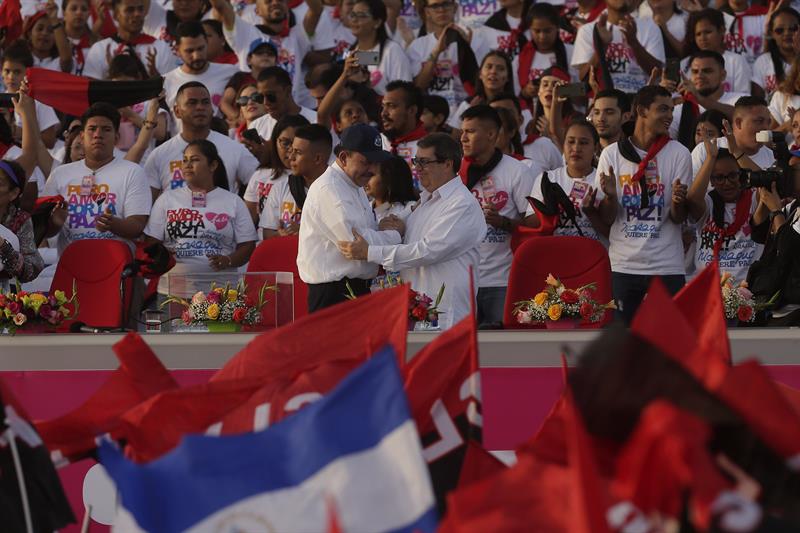 The officials of the Cuban foreign ministry should know that Sandino, like Martí, never fired on his people.

By Julio Lopez Campos* (Confidencial)
HAVANA TIMES – In my opinion, Fidel would never have accepted political complicity in the face of the murders committed against an unarmed people, nor offered support to the actions of a despotic government, like that of Nicaragua, over narrow calculations of regional geo-politics.
The officials of the Cuban foreign ministry should know that Sandino, like Martí, never fired on his people.
I do not doubt that in the case of Nicaragua, Fidel would undoubtedly have been able to distinguish – with the lucidity that characterized him-, the well-known imperial appetite that always tries to take advantage of every situation to benefit its interests, from the autocratic criminal bungling committed by Daniel and Rosario.
With the speech delivered by Foreign Minister Bruno Rodriguez on July 19th in Managua, the new Cuban government [headed by Miguel Diaz Canel], has sunk a painful knife in the sacrificed heart of the Nicaraguan people. Fidel would never have allowed it.
Anti-imperialism, comrades, is not a simile of brotherhood and complicity with rulers who massacre their people. The political interests of the State, if any, may never be above moral and revolutionary ethics. This was what Fidel taught.
The new leaders of Cuba, nor anybody, as Fidel once told me, "has enough moral authority to ask another revolutionary to act against his principles or his revolution."
The foreign minister of Cuba cannot expect us to accept as legitimate the crimes committed against our people, now well-known and repudiated by the international community. This is not a matter of right or left. It's about ethics. It's about revolutionary morality. Respect for the right to life. For the right of people to peaceful protest. And we cannot be expected to remain silent.
These shocking and humiliating mistakes of the Cuban foreign minister deeply wound the hearts and souls of most of our people, the families of the more than three hundred dead, the thousands of wounded, the dozens of disappeared, the tortured, the families desperately fleeing government persecution. It offends honest people in the world who have shown solidarity with the Nicaraguan people.
Even so, nothing can distance the Sandinista revolutionaries from our attachment and unfailing love, solidarity and respect for the heroic people of Cuba, Fidel and his revolution.
* Former Head of the International Relations Department of the FSLN