Cuba's Neighborhood Economists
By Aurelio Pedroso (Progreso Semanal)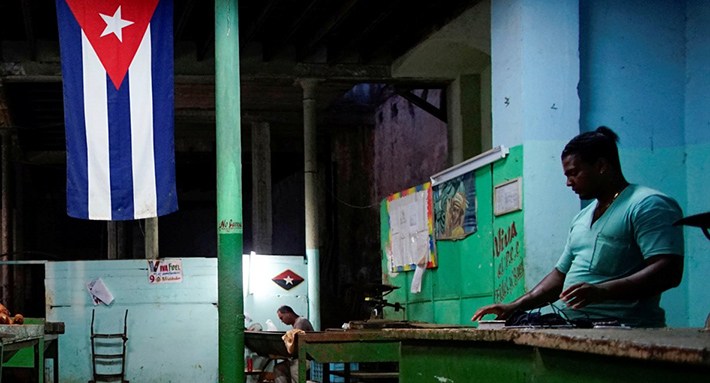 HAVANA TIMES – Just like in baseball, where hundreds of back-seat managers and umpires sit in the stands, there are a certain number of experts to be found hiding under every rock in today's economic debate.
There is a bit of everything, like at the drugstore. All you have to do is go on social media or see the live version at any line that forms to buy toilet paper or coffee, which has also disappeared now. It couldn't happen any other way because people's wallets and the national economic scene are in a tough spot.
So, people do nothing but think about how they can survive this crisis on a personal and community level.
As far as I've managed to silently take part in these opinions, the debate seems to be playing out without too many disturbances in the public order, as any fine police officer would say. There are, of course, exceptions depending on how heated the debate is. Such as calling an internationally renowned economist a "pseudo-economist".
One of the latest opinions from Internet users has been particularly interesting. They say that if we don't change some concepts, we'll be falling into the Empire's trap.
However, some people point out that current problems on the island, beyond the US embargo or blockade that is becoming tighter and tighter every day, aren't strictly economic or political, but the result of economic policies. I believe they are right, even though those who defend this idea aren't economists or dream of becoming one.
Inertia (to give it some kind of name) in the licensing of SMEs (Small and medium private businesses), approved within the Cuban Communist Party's guidelines and which appears a definitive solution to some extent, but still part of the development machine, has free rein in this guiding document. The matter at hand is one of the much discussed these days.
Here's a practical and recent example:
The bodega (rationed products) store located on 6th street, between 1st and 3rd streets, in Miramar, Playa, was the subject of a long-standing demand for its repairs, for years. When it didn't happen for one reason, it was because of another. There wasn't any money, it wasn't in the plan. Powerful companies located in its surrounding areas, such as CIMEX, carried out major remodeling works and built things left, right and center without taking on this social project. In the end, the establishment became a death trap. Customers ran the risk of being crushed to death by a piece of the roof, just to buy their allotted bread roll.
Then, the "miracle" came. The private sector, or the self-employed, as they want to call it officially, came along and made an agreement with the authorities. Today, there is a private restaurant and a new rations store, worthy of the envy of any similar establishment in the municipality, and they exist peacefully side by side.
Egalitarianism of thinking is just science fiction. It has been proven that there are many roads to the final destination. Some prefer a utopian highway; others, the thick vegetation of the mountains.
Those forum members, mainly Cubans living on the island and strongly committed to a better future for the country, are worth paying heed to.