Cuba's Performance at the 2018 Central American and Caribbean Games
Not resignation, or a bitter pill to swallow, the opposite in fact
By Pilar Montes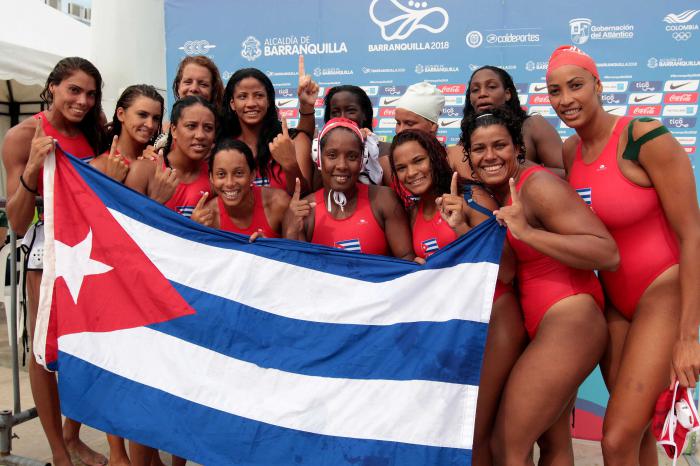 HAVANA TIMES — Cuba's results at the 23rd Central American and Caribbean Games in Barranquilla, 2018, should make the Cuban people swell with pride because seeing their athletes' win is one of their greatest sources of joy.
However, comments in our media mentioned a "bitter pill to swallow" and called it "resignation" with a second place finish on the medals chart in the recent regional games.
Second place didn't satisfy those who expected to come out on top, but it's more than a great feat for Cuban athletes, especially when you take into account the fact that the Mexican population (not to mention territory) is nothing less than 132.5 million inhabitants, up against only 11.2 million in Cuba.
The defeatist comments are based on predictions made by statistics and professionals in every sport, who didn't consider the quantity and quality of athletes not only in Mexico, but also in Colombia, which as well as being at an advantage because they were the Game's hosts this year, have been establishing themselves in many sports and will reach 50 million inhabitants this year, according to Bogota's El Tiempo newspaper.
In baseball (Cuba's national sport, whose followers wish for better times and for them to bring crowds to stadiums again like the good old days), the Cuban team showed signs of tiredness or team players losing heart.
The Cuban team winning second place in Barranquilla was a pitched battle for gold against the Colombians, but it was a death foretold, because Cuba had recently only won one out of five friendly matches played against a US university team back in Havana, not to mention the disaster at the games they played in Europe, where they lost to countries like Germany, who have no tradition in this sport whatsoever.
Of course, Cuban athletes have made great progress in many sports that they used to win less medals in: cycling, diving, synchronized swimming, artistic gymnastics, water polo, archery, handball, fencing, beach volleyball, table tennis, badminton and field hockey.
In combat sports our supremacy remained clear and Cuban athletes won medals not only in boxing, but in freestyle and Greco-Roman wrestling, taekwondo, karate and judo, as well as beating personal records in weight-lifting, athletics, such as long jump, triple jump, women's pentathlon, men's decathlon, 400m relay, to name a few.
Another thing is that Cubans know with pride and humility, that many of the medals won by their opponents are due, in part, to Cuban trainers and specialists who are now working in these countries.
This great sporting event brought 5339 athletes together from 37 delegations from the Latin American continent, who competed head-to-head until August 3rd.
Mexico won the most medals at this competition winning 132 gold medals, Cuba coming in second place with 102 gold, and Colombia taking third place with 79 gold medals.