Fifty years after the Prague Spring, Cuba and Fidel Castro
It was excessively hot in Havana. Soviet troops took over the Prague airport at midnight on August 20th 1968.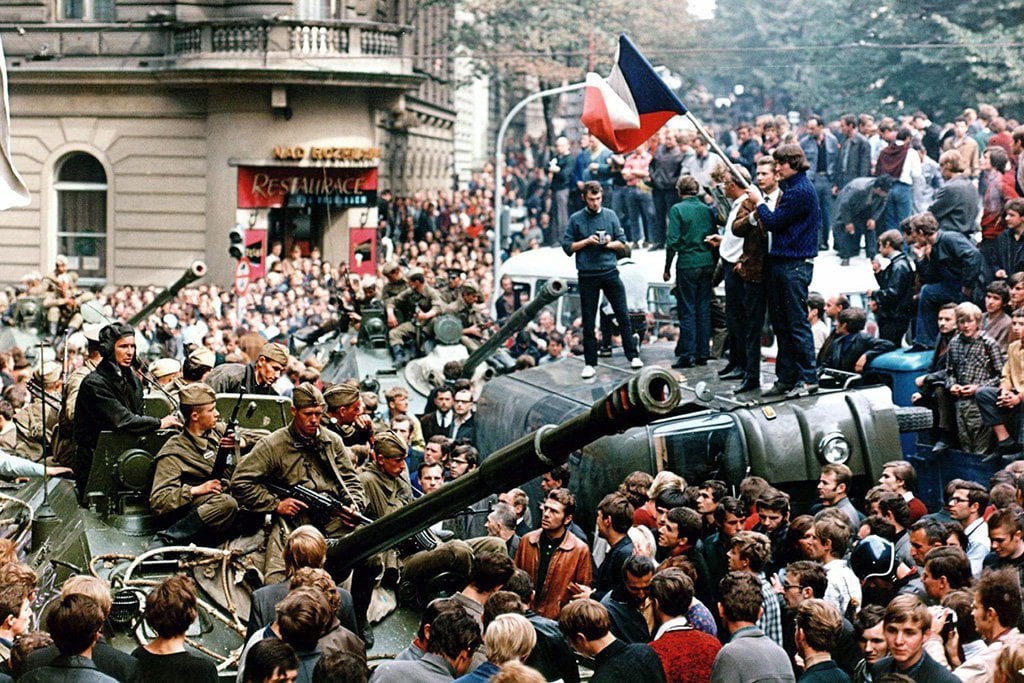 by Carlos Olivares Baro (Cubaencuentro)
HAVANA TIMES — On January 5th 1968, Havana woke up with a cold breeze infiltrating the city which chased people away from the Malecon. Throughout the entire month of January the sea charged at the city. In Cuba, spring is linked to summer. But, in Europe, it's different.
The first time I heard anyone speak about Prague was when I overheard a Spanish tourist who was talking to several people at the Hotel Nacional bar. He praised "the structural advances of Socialism in Czechoslovakia." In Havana, it was extremely cold, and the movie Valcik pro milión, the nostalgic love story of two young people in Prague, where a political dream of a truncated spring, was being screened at the Yara movie theater.
Back then, we used to watch European movies at the Cinemateca, dance to Orchestra Reve, and we used to read Nabokov (Lolita), Alejo Carpentier, Carlos Fuentes, Mario Vargas Llosa, Gabriel Garcia Marquez, Edmundo Desnoes, Manuel Cofino, Juan Rulfo, Ernest Hemingway, Carson McCullers, William Faulkner, Ernesto Sabato, Julio Cortazar and Juan Carlos Onetti. Libraries had encyclopedias from the Fondo de Cultura Economica and notebooks from the Joaquin Mortiz publishing house in Mexico. Culture was in the air and it wasn't been censored by the State like it would be later.
The Czech Cultural Centre on La Rampa was a refuge for poets, musicians, writers, painters, journalists, students. Delfin Prats read his collection of poems Lenguaje de mudos there (which was later banned and disappeared by Cuban authorities). The Czech Cultural Center was a space where European art could be shared: rock and jazz records were sold, concerts were organized and there were film screenings. The Czech people weren't "bolos". "Bolos" were the Russians who took control of the entire block size FOCSA building, the first in Latin America made in the Le Corbusier style.
The "structural advances of Socialism in Czechoslovakia", which I had heard the Spanish tourist say, kept going around my head. At university, somebody spoke about an Alexander Dubcek and about "socialism with a human face". They would speak about this subject in whispers. The Czech Cultural Center was still a cultural window. Czech films Love harvests in summer, Lemonade Joe, Closely watched trains, The shop on main street, The firemen's ball and Loves of a blonde packed out Havana's movie theaters.
We found out I don't even know how. It was excessively hot in Havana. Soviet troops took over the Prague-Ruzyne airport at midnight on August 20th 1968. In the early morning hours, Warsaw Pact troops crossed over the Czechoslovakia border and its tanks reached Prague city center. 250,000 soldiers and 5000 tanks. The other imperialism: Soviet imperialism: nobody dared to say that in Cuba. At the end of the experiment, of the peaceful intention, of building "socialism with a human face". Dubcek's Prague Spring, temporary chimera. The Czechoslovakians woke up with the boots of Pact soldiers trampling down their backs. Frank Kafka watched on from a distance, from the castle. The midsummer heat had the Island overexcited.
On August 23rd 1968, Fidel Castro recognized, albeit discreetly, that the sovereignty of the Czechoslovakian State had been violated; but, he asked the Soviet Union's government to invade Cuba if something like what happened in Czechoslovakia were to take place! "We believe that Czechoslovakia was moving towards a counter-revolutionary situation, towards capitalism and into the arms of Imperialism. So, this defines our position in relation to the concrete actions undertaken by a group of socialist countries. […] It was necessary to stop this from happening at all costs, in one way or another."
The military invasion of Czechoslovakia was debated and condemned by Europe's most influential left-wing parties (France, Italy, England…) and it caused great surprise and opposition among progressive intellectuals such as Jean-Paul Sartre, Ernst Mandel, Ernst Fisher, Bertrand Russell, Rossana Rossanda, Tariq Ali, Jaroslav Seifert, Christopher Hitchens, Regis Debray, Noe Jitrik, Kiva Maidanik, Roque Dalton, Roger Garaudy and Teodoro Petkoff, among others. Fidel's TV and radio appearance supporting the invasion was studied and approved in all of Cuba's university classrooms.
Movies by Jan Kadar, Milos Forman, Vera Chytilova, Jiri Menzel and Jaromil Jives all disappeared from Cuban billboards. Weeks later, two armed militia members watched over as the Czech Cultural Center on La Rampa was closed.