Havana Book Fair, Really?
By Javier Moreno Diaz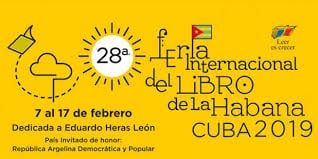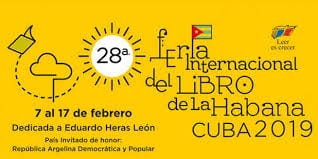 HAVANA TIMES – It becomes clearer as the years pass by that Havana's International Book Fair (Feb. 7-17) is instead a Vanity Fair. Published authors are the ones who write politically correct books and Cuban Writers and Artists' Association (UNEAC) acclaims its prodigal sons, censoring other voices within the Island's intellectual circle.
The same old authors are published, belonging to a certain working class elite and with a higher-ups charisma, let me translate that for you, these so-called children of the people are really a two-faced bourgeoisie.
Authors with different awards under their belt believe themselves to be validated by a jury which most of the time falls into the trap of favoritism, shameful practices and fraud.
For a long time now, many writers belonging to my generation have preferred to emigrate than fall into this subtle skein of deceit, authors with unusual writing and conceptual qualities for this island, as they build on the basics of being an island dweller and universalize their language, adopting the point of view of a person whose Homeland is the entire Earth.
Someone who feels the need to express themselves via literature in Cuba, is responsible for using their voice in the sincerest way possible and that is a risk; not necessarily opinions that are against the revolutionary project that the government puts forward, but proposals to revolutionalize extatic thought that needs new plans for the future.
UNEAC as an institution has lost over the years its raison d'etre, promoting thought provoking literature that gives hives to a regime that has self imposed itself between its walls. Meanwhile, legendary authors who are well known among most of our intellectuals are silenced or ostracised and made outcasts by its board members.
For example: Ezequiel Vieta, his controversial novel Pailock is being launched far too many years after its proposal to be published. And, I could name many other writers, like Eliseo Diego himself, who was practically set aside ever since the early years of the "revolutionary" period, and this happened to nearly all of the origenists.
Dulce Maria, what a legend…
People like Novas, Cabrera Infante, Arenas, and so on… where were the Cuban editions of their works? Why disregard them and deny them their well-deserved place among our most illustrious?
It isn't the UNEAC's fault as such, and I don't want to call into question the reason for its creation, because institutions really represent people and if we look at who these people are, we realize that they are censors being manipulated left, right and center, without thinking about what is being published and why.
We have to look at the number of pages that are being dedicated to publishing a certain style of literature that conforms to the government's guidelines, and the very few editions of a trangressive and sincere text, for it to sell out in no time and then be forgotten about.
When will things change? Soon. When that day comes, I hope that a collective consciousness is formed with a real proficiency and prevalence of values that never expire or become obsolete.
Literature is a transgression and avant-garde of human thought, rather than vain impositions. On that day, not too far off in the future, the Havana Book Fair will become a Party, something that will really shape the Cuban civic spirit.