Increased Violence in Guantanamo
Rosa Martinez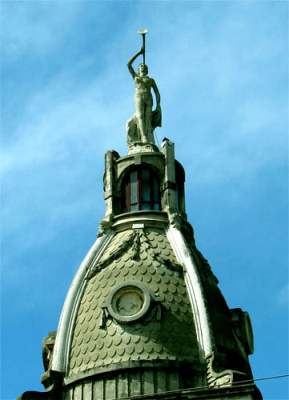 HAVANA TIMES, August 8 — In several posts published here at Havana Times, people have commented about the increase of violence in our country.  As for me, I refer particularly to gender violence in my town, Guantanamo City.
Other HT writers have mentioned violence in Havana – where people don't try to converse but yell at each other instead; where they don't politely ask "excuse me," but brutishly tell people to "get outta my way."
Unfortunately this phenomenon is not confined to the Cuban capital; on the contrary, it has extended to all the country's provinces, and Guantanamo in the far east is no exception.
Many of us here have been taken aback by recurring stories over the past several months.  "Another young man killed."  "Boy stabbed at the open-air recreation plaza." "Young woman robbed in the middle of the day." "Several homes burglaried over the weekend."
These are only a few of the comments that are frequently repeated here and that keep the population alarmed, unaccustomed to such incidents occurring so often.
We Guantanamo residents are exasperated with the speed with which we've seen increases in aggravated robberies, racketeering, assaults, purse snatchings, murders, brawls and much more.  We're especially worried about the summer vacation because our children are going out into the streets daily in search of amusement.
Juan is a 68-year-old man who sells bread door-to-door.  He does this to come up with a few extra pesos because his pension — like those of all retirees — isn't enough to survive on.
A few days ago he left home at dawn, like he always does, to look for the first batch of bread.  Only three blocks from the bakery, a man stopped him to ask him a question.  Juan was surprised when instead of having time to respond he was forced to give the guy his bicycle and the bag in which he kept his money and personal documents.  When he got to the police station, trembling, he was concerned that the police officer would say: Another assault?
Many believe that the increase in these crimes is due to the worsening economic situation of the Cuban population.  On the one hand there are those who have been unemployed and take refuge in crime as their sole alternative, and on the other there are youth who — though having opportunities to maintain regular jobs — prefer staying in the street engaged in illicit undertakings, stealing, defrauding or mugging anyone who they run across.
They would prefer to go to jail before holding down a decent job, which of course still wouldn't bring them in enough to satisfy their needs, much less sustain their gambling, illegal scams and daily drinking.
While the authorities are trying to stop the growing number of crimes and criminals, those of us who choose to work are suffering the consequences of these idiots who would just as well break into a state-run store as they would burglarize a private home.
To them it matters little if the victim is a simple worker who spent five or more years saving to buy a television, or if they're a retiree living off a $12 a month retirement check.  It makes no difference at all if their dupe is a person who sacrificed being away from their home on a mission aborad for 24 months or more to acquire a few household appliances.  These characters only concern themselves with making easy money, even if it means turning the life of some ordinary citizen upside-down.
True examples of this can be found in the fact that in less than a week numerous crimes were committed here: An gas station attendant was attacked on Paseo Street, one of the main thoroughfares of the city; the driver of a car was robbed at gun point; three corner bodegas stores in the city were robbed, without mentioning all the burglaries of homes that resulted in considerable losses to families, all at a time when preserving what we have is more important than ever.
After so many years of economic crisis that our country has suffered, we've come to justify the butcher purloining the meat, the milkman skimming off the milk, or the store worker shoplifting from their workplace.  There's a never-ending list.  Now, in addition to those people who luchen (hustle) on their jobs, we have to deal with these more recently emerging ones who commit fraud, robbery and even murder.
And I wonder: What are we going to do with this latter group?