Margaret Randall's Years in Cuba
By Circles Robinson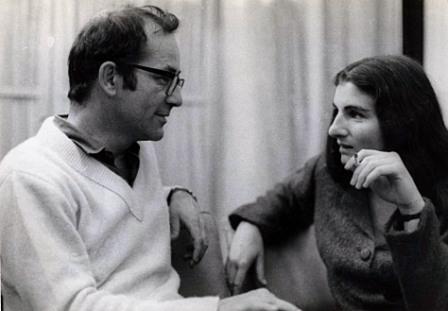 HAVANA TIMES, September 13, – I am one of those dreamers who want to believe that a movie or a book can move mountains of consciousness among viewers or readers.
Each time I have read a work by Margaret Randall I have been very impressed by her ability to edge her way into any open mind.
When Hugo Chavez handed Barack Obama Eduardo Galeano's classic The Open Veins of Latin America, at the America's Summit last April in Trinidad and Tobago, I was overjoyed that the publicity would give Galeano's book many new readers in the United States, in the same way that Noam Chomsky's Hegemony or Survival got a big boost when Chavez recommended it at the UN General Assembly in 2006.
Now I'd like to recommend a book to all those who care about the Cuban Revolution, with all its accomplishments and defects.  I also hope that both Chavez and Obama get the chance to read it.
Margaret Randall has written several books about Cuba including "Cuban Women Now," "Cuban Women Twenty Years Later" and "Breaking the Silences: 20th Century Poetry by Cuban Women."   Her latest book To Change the World: My Years in Cuba is a must-read to better understand what's been happening on this Caribbean island since 1959. The blend of national and international events and Randall's personal story is totally compelling.
From Cuba it's impossible to order books from U.S. companies, because of the US economic blockade on the island.  So, a few months ago I asked a close friend in the United States who was coming to visit me in Havana to bring me a copy of To Change the World.
My friend – a very perceptive individual, but one who didn't know a whole lot about Cuba – took the liberty of reading the book in the days before his trip and finishing it just after he arrived.
As I led him on a daily walking tour of Havana I immediately realized from his comments that Randall's book had given him some important tools for understanding a complex country, far different than any place he had ever been.
After my friend left, I read the book myself and was captivated by the experiences of the author, her commitment and ethics, and by the similarity of some things I experienced three decades later in Cuba to her experiences in the period 1968-1980.
Havana Times asked Margaret Randall if we could run excerpts from the book.  With the author's approval and that of the publishers, we begin a 6-part series of excerpts to be published over the next two weeks starting Tuesday, September 15th.
On the back cover of To Change the World is a statement by Maria Lopez Vigil, author of Cuba: Neither Heaven Nor Hell:  "To know Cuba, neither analyses nor statistics nor official declarations nor diatribes by its adversaries are enough.  One needs eyes infused with heart, passionate eyes, with which to look at the Cuban people in their daily life.  In this book Margaret Randall looks at Cuba through such eyes."
For those who would like to order the book, it was published by Rutgers University Press, ISBN 978-0-8135-4432-8 (Paperback) and ISBN 978-0-8135-4431-1 (hardcover).