Nicaragua's Greatest Baseball Player Comments on the Crisis
Dennis Martinez throws a slider to the heart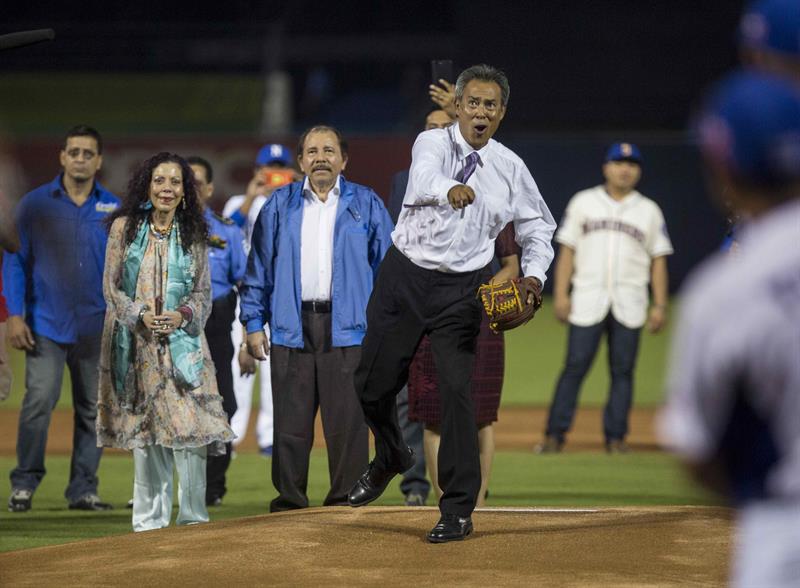 Dennis says that we should trust the young people, the protagonists of this national effort, and the priests who have offered a strong support
By Edgar Tijerino (Confidencial)
HAVANA TIMES – We are living the most intense drama in this "Nicaraguita" so violently beaten by a dictatorial system that once unmasked, decided to sow fear driven by despair, as a means of sustainment, displaying a brutal and terrifying repression.
Now, the former Nicaraguan big leaguer, Dennis Martinez, jumps back onto the field and throws some sliders to the heart of this tyranny. He accelerates the beating of hearts of a majority sector of a citizens' rebellion, which seeks with patriotic anxiety, an escape into the future pursuing freedom, far away from this subjugation, which seems increasingly weakened.
Dennis does not understand, and neither do I, how peace and love can be preached using repression as a key weapon, so as not to give an inch of respite to an opposition that, uniformed in blue and white [the colors of the Nicaraguan flag], grows in its demand for change.
The best baseball player that this country has produced points out that you can't use a discourse that contradicts what is being done against the people. To hear shots and attacks along with calls for reconciliation, solidarity and love, doesn't rhyme. There's nothing poetic in causing so much damage.
Dennis scratches his head in the face of what everyone sees and rejects. He reminds the police of an unforgivable oversight on their part: that their mission is to protect the people not to attack them and that it is the people who pay them with their taxes. At the same time, he asks them to reflect in order to reconsider and act according to their responsibilities, far away from dangerous and terribly harmful distortions.
Dennis says that we should trust young people, protagonists of this national effort, and the priests who have offered strong support. He also warns about the maneuvers of politicians, once again hunting for opportunities only to use positions in search for enrichment.
He went directly with one of those curves that big sluggers swing and miss, saying that he's been amazed to see the enrichment of so many people without the slightest explanation. He believes that such abuses committed with so much impunity, just as the aggressions, cannot continue to be tolerated.
Martinez regretted from the bottom of his soul, that education is so unimportant for a government that applies cuts to its insufficient budget. He asks himself, what is the future of a country where education so necessary for youth, with such low quality, is not a priority?
You are right Dennis, here there is more interest in a paramilitary than in a teacher.
One of the leading figures of this hapless country, Dennis could have taken distance and maintained—not neutral—but without giving an opinion, but he didn't hesitate to identify with a just cause. That decision has meaning and is appreciated.
Dennis offered his opinions in two long interviews, one before Holy Week that I titled "It hurts to see my country like this," and this recent one, in which he also goes to the mound throwing critical "sliders" to the heart of a system that must be changed, and "hopes" to the heart of the majority sector of a people, which spurred on by the impulse of the youth and the Church, dream of a Free Nicaragua.
To continue like this is impossible. It cannot be. Truly free and honest elections, with respect for each vote, could lead us to a much sought after solution of this conflict, Dennis thinks, while he lifts his left leg at the height of his conscience, and throws the ball into the heart of a tyranny, which sails in despair making serious mistakes in route to its end.