On the New US Restrictions on Visas for Cubans
By Osmel Ramirez Alvarez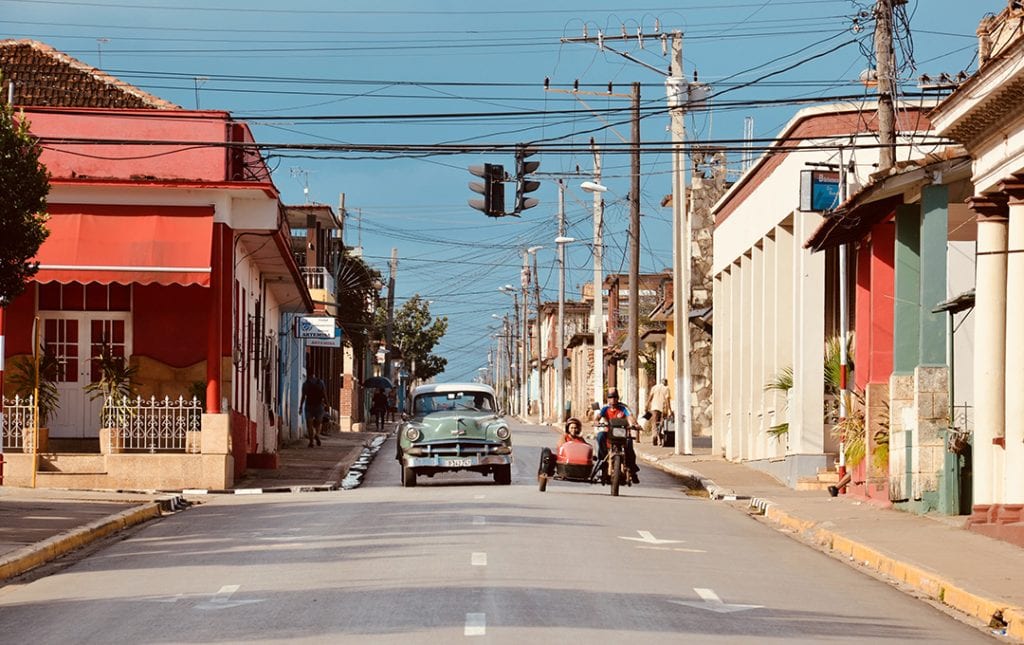 HAVANA TIMES – The US government has placed restrictions on B2 visas that were granted to Cubans to travel for tourism-related reasons, to visit relatives and shop, which are now only valid for three months (single entry) instead of five years (with multiple entries) like they used to be.
It was received as bad news by people who travel to that country, or aspire to, as is to be perfectly expected. It has also stirred up a lot of uncertainty about whether this new policy actually helps or harms the Cuban people.
Officially, the US says that this is a "reciprocal alignment" that isn't exclusive just to Cuba. But, in reality, US and Cuban policy doesn't have to be aligned and they aren't in fact, both stem from each country's own interests.
The Cuban government looks to its powerful neighbor (which it ironically considers an enemy), as a source of funding as its own system is incapable of generating wealth, while doing whatever it can so it doesn't affect its political system. In fact, remittances are the second or third largest source of revenue, bringing in over $3 billion USD per year.
Meanwhile, the US continues to support democracy in Cuba, with a capitalist lens. Not only out of solidarity and altruism, but also to provide renewed opportunities for US companies and ensure political stability within the region. Which are completely understandable objectives from their perspective.
Even though the Cuban and US governments' interests are at odds with one another, the opposition both on and off the island agree a lot on immigration policy. Not knowing if there is another kind of visa that covers the Cuban opposition from this general restriction, it's important to ask if it could affect their ability to travel to the US.
The fact that Cuba only hands out two-month visas for US citizens is justified, because they just want to make more money with consular services. And, every cent counts for a government in crisis.
However, this isn't the case for Cubans who travel to the US. Money they use to pay for a visa at an embassy comes mostly from the remittances sent from the US itself.
It's true that this new restriction might harm the Cuban economy somewhat, especially sanctioned military companies which own 70% of the national economy and mostly benefit from capital that comes from the north, in many different ways. However, if the impact is widespread, it could cause more harm to the population, particularly the struggle for a democracy in Cuba, which is the objective at the end of the day.
For example, a few days ago, Henry Constatin (an independent journalist for "La Hora de Cuba", from Camaguey) published on his Facebook page that he was no longer "regulated", almost two years after being banned from traveling as punishment from the government for his democratic ideas. In a few hours, he was able to buy a plane ticket to Miami and take part in an event about freedom of speech and human rights violations, which he had been invited to. Even though he didn't give details, I'm sure he was able to do this because he had a valid five-year visa from before.
But, the famous case of Rafael Serrano, an anti-US advocate, enemy of democracy and a supporter of the continuity of Cuba's authoritarian regime, was very different. Like nearly every other Communist, his children live abroad. And it seems that he managed to get a five-year visa so he could freely visit "the Empire" he criticizes and hates so much.
Maybe the same thing goes for many famous artists who have an open door to the US with cultural exchanges. Do they use B2 visas? Or something else? If it's another kind of visa, then restrictions on relatives and the self-employed make no sense if famous artists can hold onto their privileges.
Some of the former support the system and are "Maradona-style" Communists, loaded with USD. Others publicly present themselves as "apolitical" so they can swim in both currents. And they spend the money they earn fair and square in the US, here in Cuba, like "gringos" in luxury hotels, restaurants and military-owned cabarets. Enjoying their privileges to travel to the US and do business with their talent, during the detente. And in order to hold onto this, most of them stay out of politics.
Of course, we can't demand anything at all from the US. Every country is free to make the consular decisions they see fit and it's worth remembering that the US is the country that most supports the pro-democracy struggle here in Cuba. Plus, it's home to the vast majority of our immigrants.
However, this new restrictive measure with visas doesn't really seem positive for the Cuban people. For now, it just hikes up travel costs because consular services have been suspended in Havana, which forces Cubans to make visa applications in third countries and many will now find themselves having to do this more often. Also, private business owners will lose all of the convenience the five-year visa gave them for their buying trips.