Returning to Havana's Delirio Habanero Cabaret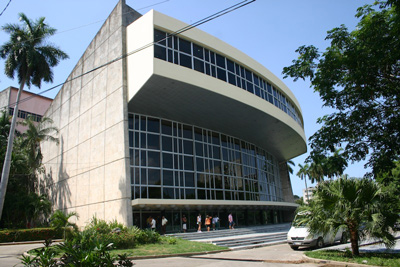 Luis Rondon Paz
HAVANA TIMES — This past Saturday, I went to the piano-bar located in Cuba's National Theater, a place a lot of people in Havana known as the Delirio Habanero.
I hadn't visited the place in five years. To my pleasant surprise, the place made a positive impression on me when I arrived: the theater's façade has been completely restored, the elevator was working, the new décor of the piano bar was impeccable and, to top things off, I was able to leave the stifling heat outside the establishment thanks to the newly-installed AC.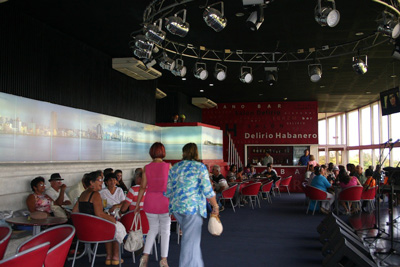 Admission, when compared to other establishments in Havana, was not expensive (25 of our "worthless" pesos). Once inside, however, I noticed the price of the drinks was a bit too high for my blood (though I should add that, of all the places I've been to in Havana, they were by far the lowest). Besides, they have to get the money to pay the performers from somewhere, right? I made this last mental note jokingly as I looked for a place to sit down, as most spots had already been reserved.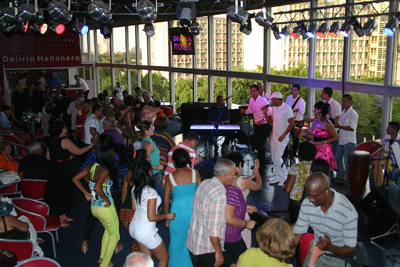 After trying to find a place to sit at for several minutes, as luck would have it, I found two empty spots in the area closest to the stage, and there I sat and waited for the show to start.
The show was hosted by popular Cuban actress Diana Rosa Suarez and Omar Ali, the art director and founding member of the Genesis quartet.
Diana Rosa's show was highly entertaining: live music, poetry, comedy, birthday greetings, raffles and a game in which people are asked to identify a regular of the place.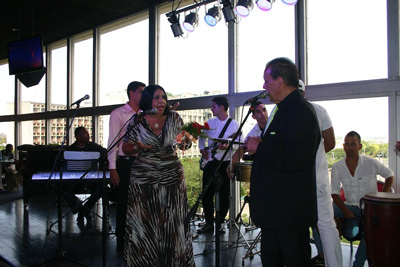 In addition to the show, one can enjoy the view of Revolution Square and other parts of the city afforded by the establishment. Another thing I liked is that the locale promotes new talents and does not reproduce the vulgarity and bad taste of much of Cuban art.
To conclude, Delirio Habanero is a place where one can have a good time and get away from the hustle and bustle of daily life. Every Saturday at four in the afternoon, Diana Rosa Suarez and her friends make every moment count, for, as she rightly says, "we don't know whether we'll be around tomorrow, so live and be happy – only you can choose to be happy."