Santiago de Cuba Post-Sandy
Alberto N Jones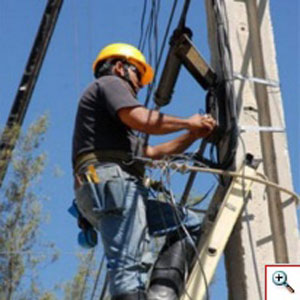 HAVANA TIMES — For those who experienced the massive destruction left by hurricane Sandy in Santiago de Cuba, it is hard to believe how a few months later, all streets are free of debris; water, electricity, and telephone service have been fully restored, thousands of roofs have been replaced and hundreds of homes have been repaired or built.
Most other public services are back on track, businesses have re-opened, trees are being planted, new buses are coming to town, roads are being repaved and highways repaired.
Less visible and masked by the positive recovery from Sandy, is a critical rise in unemployment, a sharp increase in the cost of living, a notable decline in food supply especially produce and a proliferation of petty theft, rising tempers and  increased violence.
Numerous poverty-related outbreaks of deadly waterborne diseases have led to heighten epidemiologic measures, hospitalizations and anxiety among the population.
But, like the massive recovery following Sandy's destruction, Cuba has powerful, untapped resources within its reach, which are capable of reverting these social ills and promote the development the area demands.
Santiago de Cuba has the most privileged geographical location in the region, with most neighboring countries 1 – 2.5 hours flying time away.
Santiago de Cuba, Guantanamo and Holguin to a certain extent, hold the strongest historical, cultural, ethnic, religious, filial, culinary and linguistic ties with the Caribbean, as opposed to Latinized western Cuba.
It is in eastern Cuba where we find hundreds of thousands of professionals in every walk of human endeavor, boasting anglo-franco names.
It was in these Caribbean islands where Mariana Grajales, the mother of the Cuban nation found refuge, died and was buried for decades.  It was here, where Cubans shed their blood in defense of Grenada and some are buried underwater off Barbados.
It is in the Caribbean, where Cuba has always had an unconditional moral, literary and political support, which led Jamaica, Trinidad and Tobago, Barbados and Guyana to restore diplomatic relations in 1972, notwithstanding dire threats of retribution by the US State Department.
How can we explain, that after 50 years of a steadfast, loyal, unquestionable political support of Cuba, Santiago de Cuba has only formal diplomatic relations with the region, minimum airline connections, no sea links, no policy to restore and strengthen family links, negligible commerce, no tourism and limited health, education, cultural and sports exchanges.
Can this be the way of fostering, developing and perpetuating a proven record of love, friendship and solidarity?
What motivates high ranking officials in the Cuban government to willingly fly 10-15 hours to distant countries in search of collaboration, tourism, business, solidarity, while completely ignoring friends literally in walking distance?
In addition to what was said above, Cuba has an unpayable debt of gratitude with hundreds of thousands migrant Caribbean workers, who during the XX century, provided near-slave labor under infra-human conditions, their sweat, tears, blood and lives on hundreds of sugarcane plantations across Oriente, Camaguey, Las Villas and Matanzas, which turned Cuba into the largest sugar producer in the world.
Friends ought to be treated differently.  The relaxation of travel regulations in Cuba, should enable thousands of Cuban professionals with family ties in each of these islands, to be able to earn a decent salary by providing underserved or non existent services in their parents' country.
Likewise, an orderly migrant policy should allow thousands of Caribbean farmers to come to Cuba, lease untilled, fallow lands and produce much needed food to secure the country needs and export. Sports, cultural, education and social exchanges must be strengthened.
Frustration, despair and hope co-exist today in Santiago de Cuba and in many Caribbean islands.  Integration, collaboration and development with our closest neighbors, is all that is need to be done by our people and their leaders.