Spanish King and Queen will Play Hide and Seek in Cuba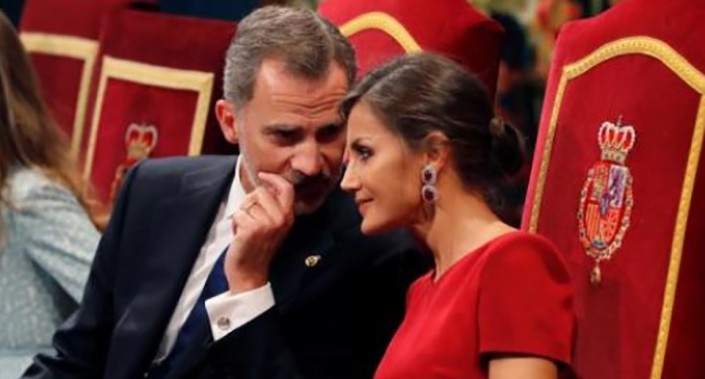 By Aurelio Pedroso (Progreso Semanal)
HAVANA TIMES – Everything seems to be confirmed because sources are reliable, although it's pretty much official news. Unless there is an unforeseen setback… Their Majesties will be coming to Cuba in light of the 500th anniversary of the city of Havana, but won't take part in the official celebrations. According to some publications (maybe malicious ones), this is because they don't want to run into presidents Nicolas Maduro (Venezuela) and Nicaraguan Daniel Ortega.
It's not hard for me to imagine any printed media, the ones that specialize in fine political humor, such as the Spanish newspaper El Jueves, to have a picture on the cover of Ortega covering his eyes and standing in front of one of these monumental pillars in Old Havana, counting up until ten to give Felipe VI time to hide on Padre Pico street, in Santiago de Cuba, almost 1000 km away from the capital.
This is the same satirical weekly that had King Juan Carlos on the cover the last time he was here for the Ibero-American Summit. There wasn't a better occasion to put him hugging a black woman with her XXL breasts, rolling cigars and a balloon that read: "I have to bring Felipe here so that they break him in for me."
This is a matter of every country's own foreign policy that needs to be respected, although we might be shocked that even at this point of humanity, the reaction is like offended neighbors who do even the unspeakable so they don't run into each other in the elevator or the line to buy bread.
The recent visit of Spanish Ambassador Josep Borrell to Cuba, who will soon replace Federica Mogherini as the E.U. High Representative for Foreign Affairs and Security Policy, has shed light on other important issues, as well as coming to organize the monarchs' trip which was offered by Prime Minister Pedro Sanchez.
The potential visit has been controversial for some Spanish political parties, who plead against it and are criticizing prime minister Pedro Sanchez for "forcing" the monarchs to go to such an event in the Cuban capital, and that the Royal Palace would have preferred to do something a bit more cultural.
Completely contradictory, all the more since Spain will be the country with the most companies exhibiting at the ongoing 2019 edition of FIHAV – Havana's International Trade Fair, with over 110 stands, and is calling the shots for expanding tourism on the island.
On the other hand, Eusebio Leal, the City Historian, has just been granted one of the oldest and most important medals today, the Grand Cross of the Royal and Distinguished Spanish Order of Charles III.
King Felipe Vi and Queen Letizia, a former RTVE journalist, won't be attending the main ceremony on November 16th. They will visit Cuba from November 11th-14th, spending the 12th and 13th in Havana, and the 14th in Santiago de Cuba, which is from where they will fly back to Spain.
According to some experts, the bilateral relations between both countries are a kind of love-hate relationship. It has been like this since Franco's time in power, with both good and bad efforts, with the PSOE doing the same thing (the winners in Sunday's elections) as the right-wing PP with infamous Jose Maria Aznar and his arm wrestling with Fidel Castro.
A crowded celebration half a millenium after the city was founded, and it seems we will have every kind of figure and celebrity coming to walk around the symbolic ceiba tree…