This Cuban's Take on God and Humanity
Rosa Martinez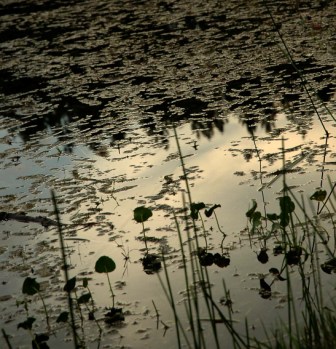 HAVANA TIMES — I don't know whether I actually believe in God or any supernatural forces. All I know is that, every night before I go to sleep, I pray to something you could call a divine power.
The first thing I ask for is good health and long life for the people I love, especially my two daughters, who are the most important thing in my life, and for my younger brother, who's a bit spoiled and nuts but can be the sweetest guy in the world.
Then, I ask for the wisdom needed to deal with my everyday problems, the strength to continue moving forward, luck to improve the household finances and peace, for me and the entire world.
I don't know whether God exists or not, whether he can actually hear me, or see me. I only know that I try not to offend or hurt anyone around me, and not out of fear that the Almighty will unleash his fury upon me. I do it because I wouldn't be able to sleep peacefully at night otherwise.
I hate lies and I don't consider myself capable of killing anyone (unless that person put my life or the life of one my relatives at risk). This, however, has nothing to do with the fact lying and murder are two of the 7 deadly sins, but with the kind of education my parents gave me.
I try to help my workmates, neighbors and friends, not because God demands kindness towards others, but because I know that we ultimately reap what we sow. Many a time we walk away empty-handed, no matter how much kindness we plant.
Maybe I do believe in God. At least I pray and make promises to him when someone I love gets sick. When I see my daughters, healthy, happy, alive, almost perfect, I feel that I believe in God.
Yes, maybe I do believe in God. But I don't believe in all who follow him.
I simply cannot believe in those who use religion to distance themselves from their families, much less in those who spend hours and hours in church, claiming they want to follow Christ's example, and then curse their own children when they get home.
I cannot believe in the Catholics when their religious leaders rape children and young people around the world, nor can I believe in the 50-year-old Afghan clergyman who married a 8-year-old girl and, on their wedding night, unable to penetrate her, cut her vagina, leaving her to agonize for hours and ultimately bleed to death at dawn.
I believe in God, but I do not believe in all human beings.